American Foundation for Suicide Prevention National Advocacy Forum Unites Advocates to Save Lives through Policy Change
June 22, 2023 – 4 min read
By AFSP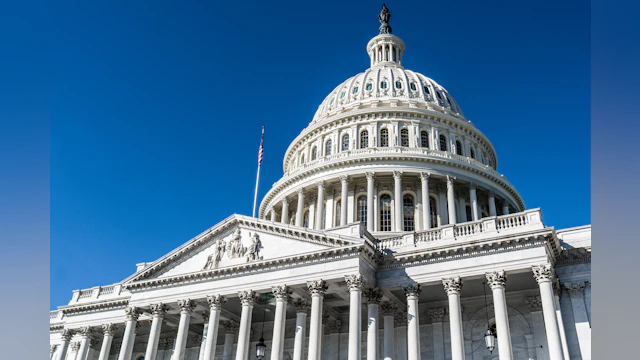 WASHINGTON (June 22, 2023) – Following a year (2021) with increases in suicide rates, the American Foundation for Suicide Prevention (AFSP), the nation's leading suicide prevention organization, is hosting The 14th Annual Advocacy Forum in Washington, DC from June 25 to the 28. Over 200 Volunteer Advocates from across the country will encourage legislators to prioritize suicide prevention and mental health policies that can save lives. AFSP advocates will learn about AFSP's public policy priorities, meet with congressional offices to share their personal stories and champion legislation supporting suicide prevention and mental health.
"AFSP's Advocacy Forum is our largest annual event for volunteers across the country to come together to have their voices heard on Capitol Hill for suicide prevention and mental health," said AFSP Executive Vice President and Chief Policy Officer Laurel Stine. "Recently, AFSP volunteers successfully advocated for increased funding for the 988 Suicide & Crisis Lifeline and helped pass critical suicide prevention legislation—but there is more to do. We look forward to convening to amplify the need for 988 funding and other life-saving, bipartisan mental health and suicide prevention policies."
This year, the Forum is returning to an in-person format for the first time since the pandemic. Attendance at the in-person event is by invitation only; however, the public is invited to attend a virtual component. The Virtual Forum will take place on June 27, 2023, from 12:00pm – 3:00pm ET via Facebook Live and YouTube. Registration is open here.
"I want my legislators to know why suicide prevention must be prioritized and how it has personally affected me, my family, the college students I teach and the community members I serve through AFSP," said AFSP Public Policy Council Member Marissa Grayson, Ph.D. of Alabama. "As an advocate, being able to share my story allows me to remind the decision-makers why action is necessary. As a mom, professor and a suicide loss survivor, I am especially looking forward to speaking to my legislators about supporting the 988 Suicide and Crisis Lifeline and youth mental health."
At the forum, advocates will deepen their knowledge on three key federal policy priorities including continued funding for the 988 Suicide and Crisis Lifeline and crisis care services, Veteran suicide prevention, and youth mental health and suicide prevention. On June 27, hundreds of advocates will be going to Capitol Hill to meet with congressional offices. Media are invited to interview advocates on this day. Advocates will ask their members of Congress to:
Support $836 million in funding for 988 and crisis services for FY24 enabling continued funding of local call centers and a public service campaign to reach high-risk populations;
Cosponsor and support the Commitment to Veteran Support and Outreach Act (H.R.984/S.106) which will create new federal funding opportunities to help County and Tribal Veterans Service Officers (CVSOs) connect Veterans and their families with important VA benefits and services;
Cosponsor and support the Mental Health Services for Students Act (H.R. 3713/S. 1884) to help students in need more easily access mental health care.
"The pandemic wreaked havoc on our mental health," said Advocacy Forum keynote speaker, the Honorable Congressman David Trone of Maryland's 6th District. "Especially for young folks – and the charge couldn't be clearer: deliver more resources to the frontlines of this growing mental health crisis. And I'm bringing that effort to Congress by supporting increased funding to our schools, our mental health providers, and our health facilities across the country. Americans need accessible, affordable, and equitable health care, and I'm proud to partner with American Foundation for Suicide Prevention in that fight."
Additional members of Congress, federal agency officials and national partners in the suicide prevention and mental health fields speaking at the Forum include:
Tamara Campbell, MD, PsyD, DFAPA, executive director, Office of Mental Health and Suicide Prevention, Veterans Health Administration, U.S. Department of Veterans Affairs
Meighan Haupt, chief of staff, National Association of State Mental Health Program Directors
Brandon J. Johnson, MHS, MCHES, acting branch chief, Suicide Prevention Branch Division of Service and Systems Improvement (DSSI), SAMHSA, Center for Mental Health Services (CMHS), U.S. Department of Health and Human Services (HHS)
Rachel Mackey, legislative director, Human Services & Education, Veterans & Military Services, National Association of Counties
Kenneth Polishchuk, senior director for congressional and federal relations & education policy lead, American Psychological Association
Jennifer Snow, national director of government relations and policy, National Alliance on Mental Illness 
The Honorable David Trone, U.S. Representative, Maryland's 6th District
Virtual remarks provided by Sen. Chris Van Hollen of Maryland; Sen. Jon Tester of Montana; Rep. Don Beyer of Virginia; Rep. Seth Moulton of Massachusetts; Rep. Chris Stewart of Utah; Rep. Mike Lawler of New York; Rep. Grace Napolitano of California
To learn more about AFSP's public policy priorities visit https://afsp.org/priorities
###
The American Foundation for Suicide Prevention is dedicated to saving lives and bringing hope to those affected by suicide, including those who have experienced a loss. AFSP creates a culture that's smart about mental health through public education and community programs, develops suicide prevention through research and advocacy, and provides support for those affected by suicide. Led by CEO Robert Gebbia and headquartered in New York, with a public policy office in Washington, DC, AFSP has local chapters in all 50 states, DC and Puerto Rico, with programs and events nationwide. Learn more about AFSP in its latest Annual Report and join the conversation on suicide prevention by following AFSP on Facebook, Twitter, Instagram, and YouTube.
Media Contact:  PR Manager, [email protected]