American Foundation for Suicide Prevention Thanks Its Volunteers, The JED Foundation, the Ad Council, and Droga5 for the Release of the Public Service Campaign 'Seize the Awkward'
17 Jan 2018 — 2 min read
By AFSP
Tagged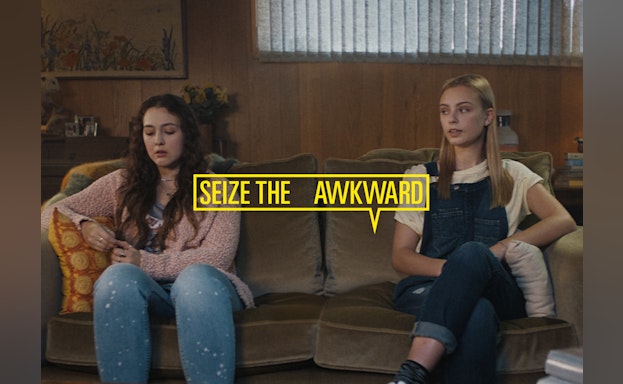 NEW YORK (JANUARY 17, 2018) – On Wednesday, January 17, along with partners The Jed Foundation (JED) and the Ad Council, the American Foundation for Suicide Prevention, the nation's largest suicide prevention organization, launched a national groundbreaking ad campaign, "Seize The Awkward."
This campaign encourages young adults to visit SeizeTheAwkward.org and follow @SeizeTheAwkward on Instagram for information and resources – this campaign will work to empower teens and young adults to reach out and help a friend who may be struggling with their mental health. "Seize the Awkward" launched with an extensive suite of digital assets including online video and digital banners. Several media companies will also be supporting the campaign at launch and throughout the year with customized content and donated media.
AFSP thanks its partners JED and the Ad Council, who worked so diligently on creating this campaign effort. The campaign would not have been possible without the work from the award-winning ad agency Droga5 who created the brilliant campaign materials. AFSP is grateful for our social media partners and platforms who so generously donated their resources including: BuzzFeed, Chegg, Colossal Media, Facebook, Initiative, The Jacksonville Jaguars, Reddit, Upworthy, Wattpad, and YouTube. With their help, this campaign will reach millions of young adults.
A special thank you is warranted for those who support AFSP through their generous donations, and by participating in Out of the Darkness Walks and many other fundraising events in communities across the nation. This campaign would not have been possible without AFSP's dedicated volunteers and donors. Volunteers from across the U.S. give their valuable time and resources to help AFSP raise the funding it needs to support public awareness campaigns like this one.
To view the campaign, visit SeizeTheAwkward.org.
The American Foundation for Suicide Prevention is dedicated to saving lives and bringing hope to those affected by suicide. AFSP creates a culture that's smart about mental health through education and community programs, develops suicide prevention through research and advocacy, and provides support for those affected by suicide. Led by CEO Robert Gebbia and headquartered in New York, and with a public policy office in Washington, D.C., AFSP has local chapters in all 50 states with programs and events nationwide. Learn more about AFSP in its latest Annual Report, and join the conversation on suicide prevention by following AFSP on Facebook, Twitter, Instagram, and YouTube.
Contact: Alexis O'Brien, 347-826-3577, aobrien@afsp.org