Audacy's 10th Annual "We Can Survive" Concert Was a Night Full of Hope, Star-Studded Musical Performances, and Incredible Fundraising for AFSP
October 31, 2023 – 1 min read
By Audacy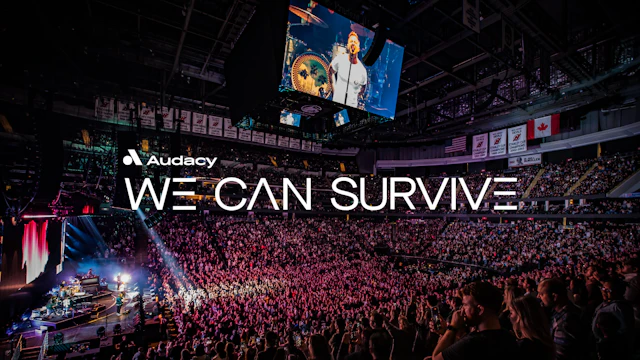 This news release originally appeared as an Audacy email.
Audacy's 10th Annual We Can Survive concert took place on the East Coast for the very first time on Saturday, and it was an unforgettable night of music, unity, and hope featuring chart topping artists to rising stars. As the world comes together to face unprecedented challenges, our star-studded lineup featuring Maroon 5, OneRepublic, Kelly Clarkson, and David Kushner uplifted the crowd with electrifying performances. We Can Survive proved once again, that music has the ability to heal, connect and inspire.  
It was a night to remember at the Prudential Center in support of a great cause!
American Foundation for Suicide Prevention was featured and recognized throughout the night from the moment concert attendees stepped foot into the venue, to being introduced on stage after Kelly Clarkson! Guests wrote positive messaging on AFSP's scratch wall activation, and received glow bracelets and giveaways to spread AFSP's message to Talk Away The Dark. We Can Survive raised over $600,000 for AFSP, and the donation was proudly presented on the red carpet with artist David Kushner, and on stage with WNEW's talent Mike Adam!
Check out some highlights from the event below!