Bake My Day: Making Something Sweet for Suicide Prevention
31 Aug 2021 — 3 min read
Tagged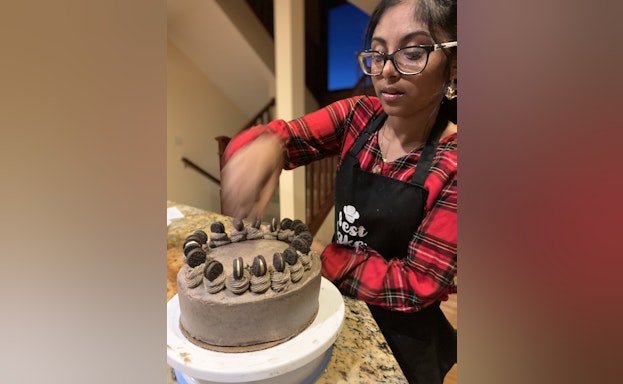 My awareness of my own mental health began when my father died in an accidental drowning a day before my seventh birthday. I learned the value of friendships and relationships by becoming closer with my friends, and creating a strong, unbreakable bond.
We thought we had all the time in the world. Unfortunately, at the end of my freshman year of high school, my grade lost someone very close to us to suicide. We were in many classes together in middle school, and he was one of the smartest, funniest, and most talented students. I never got to say goodbye. His life of fourteen years felt like it had been reduced to an email sent by our high school administration. In the following year, I lost two more peers to suicide.
These deaths took a severe toll on me. I knew that there was so much more their lives would have become, from finding significant others, to careers, to family – life in general.
Growing up as a South Asian in America - a culture in which mental health can often still feel taboo – made it very difficult for me to speak out. It took some time for me to ask for the help I needed, and then it took three therapists, and three years, to finally feel as though I'd found the right one for me. I was also fortunate enough to get the help I needed from my family and the community.
Once I reached that place of personal emotional stability, I started thinking about ways I could give back to the community that helped me. That's when the idea for Bake My Day was born.
I started baking when I was six years old – it was a Fourth of July cake I made with my Dad – and I have never stopped. During the pandemic, I started baking more elaborate and elegant cakes, but there was no one to eat them!
I had learned the value of mental health and suicide prevention over the past four years, and the important of advocating for it. Suicide is a leading cause of death – a health issue just as important as cancer or heart disease. I wanted to partner with the American Foundation for Suicide Prevention (AFSP) because I had seen the importance of their programs, such as education and research, in saving lives, as well as providing support for those affected by suicide. In school, during the 2021 Speech Season, I had placed top three within the state and had donated my winning proceeds to AFSP. After losing my three friends, I wanted to make sure I continued doing everything I could to support the mental health of everyone else around me.
I decided to combine my passion for baking with supporting this important cause. By creating Bake My Day, with my mom's help, I started selling the cakes I was putting so much love into, and helped fundraise for AFSP. In less than two months, Bake My Day raised approximately $2,000. I knew that these funds would help make a difference in communities across the country.
As I see it, every dollar donated goes toward saving a life. It's a sweet way to honor the lives of the friends I've lost.
Every second, Every Minute, Every Day, Every Life deserves to be lived to the fullest.
Learn how you can donate, and help support the important work of AFSP.