Being the Boice – That's Voice with an Accent – for the Voiceless
30 Jun 2020 — 4 min read
Tagged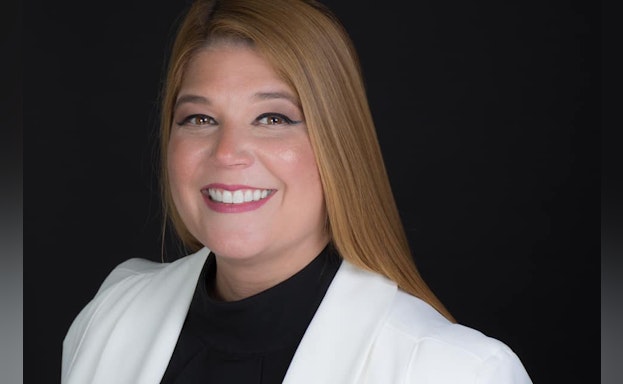 Click here to read this story in Spanish.
Jun. 30, 2020 - Have you ever felt discriminated against? Has anyone ever told you that you can't do something because of who you are? Do you remember what and how you felt? Do you remember what you did? I have been discriminated against for many reasons, two of which are pretty obvious: I am Hispanic, and I am a woman. I am also on the National Leadership Council for the American Foundation for Suicide Prevention, and am the founder of Hispanic Family Counseling, an agency that provides mental health services tailored to the specific needs of the Hispanic community. There are many parallels between advocating for mental illness and advocating for minorities and those who are being discriminated against. Most people within these groups feel they do not have a voice, or fear no one will understand if they speak their truth.
I was born and raised in Puerto Rico. I grew up in Barrio Nuevo, Bayamon. Bayamon is mainly a metropolitan city, but we lived in the country. Some of my school friends said that I lived in the "N" of BayamoN; meaning I lived in the farthest corner of that city. They joked about the protocols to come to visit me. Some exaggerated that they had to start their journey two days in advance, pack rain boots and regular boots, ride a horse and take a boat to get there. All complaints dissipated when they arrived and could appreciate the beautiful view. On one side, the dark green mountains seemed to reach the sky, and on the other, there was a breathtaking view of the Old San Juan coast. In Barrio Nuevo, you can smell fresh air. You can listen to the crowing of the rooster and to the song of the Coqui, a small frog that sings just like its name. I love my barrio; just writing about it makes me nostalgic.
I was the youngest of four. Growing up, my two sisters and I shared a room and slept on bunk beds. We also shared a closet smaller than any closet I have ever seen. We were poor financially, but rich in many other ways. My parents worked Monday thru Saturday from 6:00 am to 6:00 pm. We went to church several days a week, and every Sunday after church, we visited grandma and met with all our aunts, uncles, and cousins to have lunch, play cards, and spend time as a family.
One side of my grandparents was black. My grandmother on my mom's side worked as a janitor in a hospital for 32 years. I learned from her that there is no shame in the work you do. This job allowed her to raise five children by herself. My other grandmother helped my grandfather run his business, although she had only completed first grade. She may have lacked education, but she was abundant in wisdom, kindness, love, and care for others.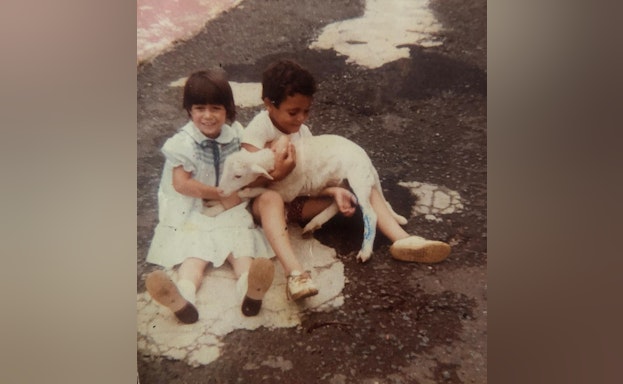 We raised horses, cows, rabbits, goats, parakeets, hens, dogs, and ducks. I even remember an owl that came to visit and sang on the fence of our house occasionally. On Easter Sundays, I was very excited to go to church because they always gave each kid a colored chicken or a rabbit. I had a wonderful childhood. It was not until I became an adult that I realized how blessed and lucky I was growing up.
In 1996, I moved to Orlando, Florida, right next to Mickey Mouse, where dreams come true. I majored in social work at the University of Central Florida, and completed my bachelor's and master's degree. I also obtained my clinical license for social work. My siblings and myself were the first ones to graduate college in my family.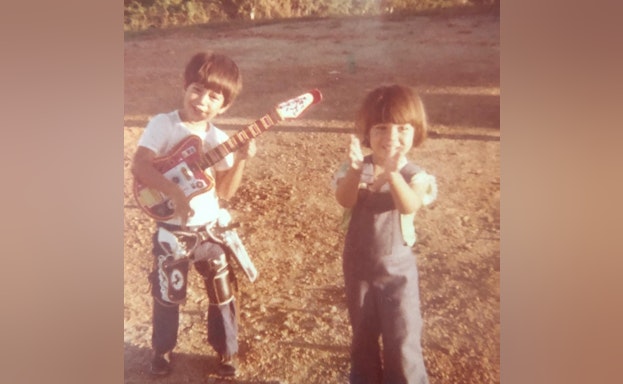 Later, I married my husband. He is from Venezuela. Marrying him helped me to understand and experience first-hand the process of immigration. Going through the naturalization process has been one of the most difficult experiences of our lives. We have cried together so much, because discrimination is very palpable to foreigners trying to obtain citizenship.
Even though I am a US citizen – Puerto Rico is part of the U.S. – I have been discriminated against due to language barriers. I have been treated differently and considered uneducated because of my accent. I have been overlooked and not allowed to share my point of view because "it is difficult to understand what she is saying." Aside from being hurtful and inappropriate, these expressions are often used as a powerful tool to silence and limit how and when we express needs, thoughts, emotions, and feelings.
Part of the reason I chose my calling, and founded a mental health agency that serve the Hispanic population, is because I realize that minorities and immigrants face unique challenges in receiving appropriate services for mental health: this can be due to limitations associated to healthcare insurance; low economic status and being unable to afford services; lacking appropriate support systems; and language and cultural barriers. Without a doubt, these factors negatively contribute to people's ability to function, and to thrive emotionally and socially. Through my work, I focus on helping them receive services to improve their mental health and overall quality of life. I believe there is no reason for anyone not to be able to receive the medical care they need for their mental health.
Doing this work, and becoming involved with the American Foundation for Suicide Prevention, has helped give me a voice – "boice" when I say it with my Hispanic accent – to advocate for those who do not have one.
I have accepted my accent – and I no longer fear the sound of it. No matter what your background, I encourage you to embrace who you are, and use your experiences as motivation to speak for yourself and others. Will you join me in facilitating a discussion to elicit empathy? Would you consider participating in conversations to break down the deep-seated traits of our society (and ourselves) that fuel bias and exclusion, and in some cases extend to systematic persecution? Do you have a mental health condition? Even when you feel you are muted, I urge you to raise your voice and share your truth. Together, our voices can be heard, and positive change will come.