Bringing Mental Health to My College Campus
9 Mar 2021 — 1 min read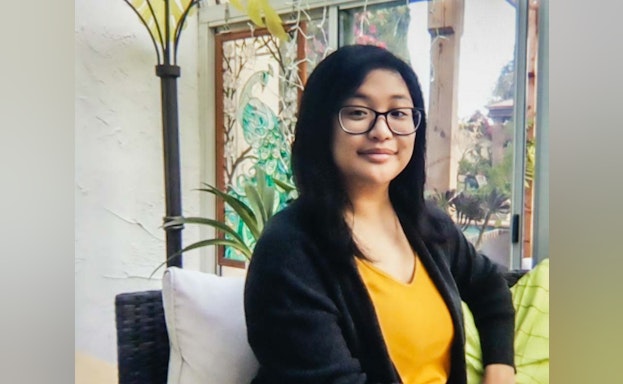 This story originally appeared in the American Foundation for Suicide Prevention's 2020 Annual Report. Read more Volunteer Spotlight Stories, and watch videos of each volunteer sharing their experiences.
I first got involved with AFSP in college through volunteering for the San Francisco Community Walk. My partner lost his best friend to suicide and I wanted to find ways to support him. I hadn't known anyone who had been affected by suicide, so this was completely new territory to me. After attending the Walk, I felt such a huge sense of community. Through this event, I was able to get an introduction to suicide prevention. I realized how important the human connection is to those affected.
After this event, I wanted to bring mental health education to my college campus. I worked with my local AFSP chapter to set up a Talk Saves Lives event. My AFSP chapter walked me through everything: setting up the event, arranging for a speaker, and providing me with materials to offer college students. I was able to partner with other on-campus organizations and we were able to get 100 people to attend! This event brought to light how talking to someone you care about can affect the course of their life. A lot of students stayed afterward to ask questions, and even more stayed just to listen. It felt like this wouldn't have happened even a year or two earlier.
That's how my involvement with AFSP started. I didn't have a direct connection to suicide. One of the people I cared about was affected by a loss, and that spurred me to become part of this organization on a bigger scale. After I graduated, I moved back to my hometown. I connected to my local AFSP chapter because I wanted to stay involved. Now, I'm on the AFSP Board for the Greater San Francisco Bay Area. I'm proud to know the work we do makes a huge difference in my community.
Watch Sarah share her story
Volunteer Sarah Heraldo explains how profound an effect a Talk Saves Lives presentation had on her school, by teaching students about the power of trusting your instincts. Learn more about Talk Saves Lives.