Can virtual reality be used to reduce suicide in young people? Newly announced research aims to find out.
9 Mar 2023 — 3 min read
By AFSP
New York, NY (March 9, 2023) – The American Foundation for Suicide Prevention (AFSP), the largest private funder of suicide prevention research, and MQ Mental Health Research, the UK's leading mental health research charity, are announcing a jointly funded, three-year research project that aims to use a specially designed virtual reality program by Dr. Marisa Marraccini to help young people who are at high risk of experiencing suicidal thoughts.
If a young person attempts suicide, they will often be hospitalized in a psychiatric facility. While facilities and treatments vary, Cognitive Behavioural Therapy (CBT) is usually used to help them learn coping skills for suicidal thoughts and to aid recovery.
When they are discharged from the hospital, however, they face numerous barriers to implementing the coping skills they have learned while in the hospital when they return to school and their daily lives.
For many, there is not enough ongoing care or support once they have been discharged from the hospital, and very few interventions exist that cater specifically to at risk groups, such as ethnic minorities or LGBTQ+ groups. This means that the increased risk of repeated suicide attempts remains high.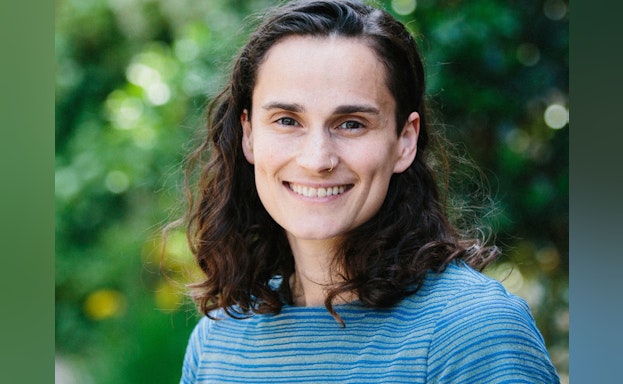 Dr. Marisa Marraccini from the University of North Carolina has developed a virtual reality (VR) program that can be used while the person is still in the hospital, to enhance CBT and allow them to practice some of the skills they are learning in a specially designed virtual school environment.
"My work situates suicide prevention within the environment youth spend the majority of their time: schools," said Dr. Marraccini. "Without prioritizing the school environment, researchers and practitioners miss opportunities to address the day-to-day stressors and issues faced by students."
Dr. Marraccini and her team will be partnering with young people to center the voices of Black/brown and LGBTQ+ youth to ensure the VR program matches their specific needs.
"We are very proud of our collaboration with MQ to fund cutting-edge research at the intersection of mental health and technology. Exploring interventions that meet patients where they are can only improve health outcomes. Given the concerning trends in youth mental health including suicidal ideation and attempts in the United States, we need effective tools to prevent suicide." said Dr. Jill Harkavy-Friedman, VP of Research at AFSP.
It is hoped that this new VR intervention will improve the lives of adolescents struggling with suicidal ideation by improving upon or enhancing the treatment they receive in the hospital, ultimately saving lives.
This announcement is part of a suite of new research projects being announced by MQ, which is investing $2.6 million into seven brand new studies, all aimed at shortening the mortality gap for people with physical and mental health comorbidities.
"We are so proud to be able to support such vital research, and these promising early career researchers such as Dr. Marraccini," says Ann Richman, executive director of the MQ Foundation, MQ Mental Health Research's US-based partner. "It is thanks to the generosity of our donors and supporters that this has been made possible. We are especially proud that we are working in conjunction with several other organizations, such as AFSP to co-fund some of these Fellows. By bringing together funding partners, researchers, and individuals with lived experience we are already breaking new ground in our approach to collaborative research."
###
About AFSP
The American Foundation for Suicide Prevention is dedicated to saving lives and bringing hope to those affected by suicide, including those who have experienced a loss. AFSP creates a culture that's smart about mental health through public education and community programs, develops suicide prevention through research and advocacy, and provides support for those affected by suicide. Led by CEO Robert Gebbia and headquartered in New York, with a public policy office in Washington, DC, AFSP has local chapters in all 50 states including Puerto Rico, with programs and events nationwide. Learn more about AFSP in its latest Annual Report and join the conversation on suicide prevention by following AFSP on Facebook, Twitter, Instagram, and YouTube.
About MQ Mental Health Research
The charity MQ invests globally into multi-disciplinary scientific research, helping to create a future where mental illnesses are understood, effectively treated and one day prevented.
MQ researchers investigate a huge range of issues: depression, anxiety, schizophrenia, bipolar disorder, eating disorders and more. We are bringing together everything from cutting-edge neuroscience to data science and genetics to social studies to find the answers we need.
Our approach is international, interdisciplinary and collaborative. By connecting a community of supporters with a world-class network of experts, we are bringing real change to the millions of people affected by mental illness. www.mqmentalhealth.org
MEDIA CONTACT: Kate Cammell, PR Manager, (212) 363-3500 ext. 3006, [email protected]