Changing Our Expectations
1 Aug 2017 — 3 min read
Tagged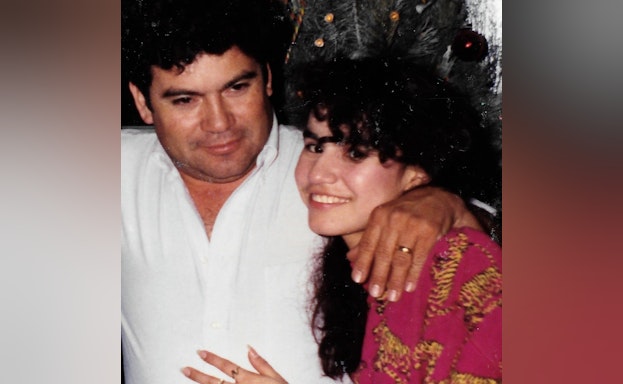 Aug. 1, 2017 - Stigma is defined, according to Merriam-Webster Online Dictionary, as a mark of shame or discredit. For those struggling with a mental health condition or suicidal thoughts, or is the survivor of suicide loss, stigma is definitely alive and well in today's culture.
So much work has been done to erase the sense of shame associated with mental health – younger people, in particular, are more and more open to discussing it openly – but there is still much more work to be done. Only by working together to erase the out-of-date barriers that stand in the way of people seeking support and treatment that we will truly find hope and healing.
I learned my approach to eliminating stigma from one of my favorite people: my Daddy. In the late 1980's, as a teen, I attempted to take my life. I struggled with severe anxiety, depression and trauma from violence I had experienced outside my home…yet I kept silent about it. My parents became aware of my struggle with suicidal thoughts in the same way many loved ones do… on the day I attempted.
Thankfully, my parents were able to find treatment for me, which was holistic in nature and involved medication, psychiatric hospitalization, psychotherapy, group therapy, spiritual care, nutrition and social support.
It seems important to point out that my culture is Mexican American. In the late 80's, and still today, in the Mexican American community, mental health is often shrouded in silence. Psychiatric treatment is not usually pursued, for a variety of reasons. This was at least the case in my own experience.
I must say, my Daddy modeled the most amazing stance against stigma. He and my mother pursued all the available options available for my mental health care, and learned as much as they could about mental illness. My parents took me back to our church and met with the pastors. My Dad let them know what I was going through, and that all he knew was that it was not my fault and they were doing the best that they could to get me help and support me. He asked them to support me as well, and not treat me any differently than they had before they learned about my hospitalization or suicide attempt.
The pastors complied with his request. The church was very supportive. My pastors were very loving and supportive, even though I know they did not understand what was going on with me. Still, they included me and welcomed me into the community just as before.
This was a major factor in my healing journey. I know this is not always the case for everyone facing mental health struggles – but it should be an expectation we develop for ourselves, our families, and communities.
We should expect to be welcomed, supported, accepted and embraced…not blamed for what is going on that is beyond our control. Part of erasing stigma lies in setting up positive expectations and asking for what we need, just as my Daddy did for me. I cannot imagine how he must have felt doing this at the time. I pay it forward by trying to model his behavior. I ask faith communities to please welcome, embrace and do their best to understand the mental health struggles so many people face, and treat everyone just as they had before any mental health flare ups, hospitalizations or crises occurred. The person struggling is still the same person.
My father died in 1999 – not to suicide – but I was forever changed and empowered by his advocacy on my behalf. He and my mother were my voice when I could not speak for myself, and were my mental health advocates.
Despite the positive experience with my church, I still felt the stigma in society in general; it took me over two decades before I could stand up to it myself. AFSP has been an amazing resource to help me take a stand and be a voice for those grieving, struggling or living every day with mental health flare-ups. If we each raise our expectations and our voices, together, we can save lives and bring hope.
Michelle Ramirez, MS, CT is chapter chair for the South Texas Chapter of the AFSP and has volunteered with AFSP since 2012. Professionally, Michelle is a bereavement educator and consultant who works to empower organizations to better support families through grief and loss. Personally, Michelle has had a lifelong struggle with anxiety and depression and has lost dear friends and classmates to suicide. She takes great pride in supporting grieving families that have lost loved ones to suicide.