Climbing to Conquer Suicide
20 Aug 2018 — 3 min read
Tagged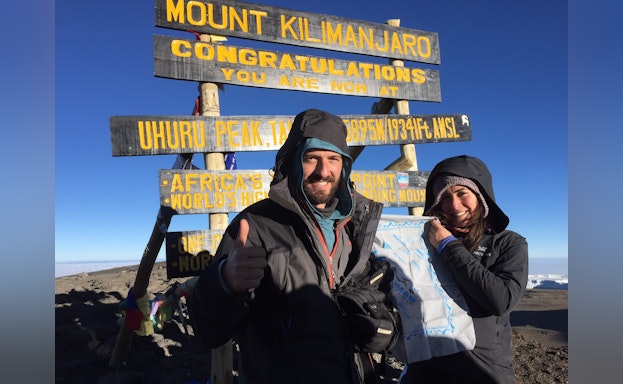 Aug. 20, 2018 - On October 30, 2009, I was a 17-year-old high school senior at Webster Schroeder High School in Webster, New York. That day I learned a friend and teammate of mine had been tragically lost to suicide. I remember walking the halls with my classmates, overwhelmed with feelings of hopelessness, despair and confusion. I spent the next several years trying to grapple with this new reality.
It wasn't until my Junior year of college that I found an outlet to find peace and purpose.
I was sitting in a small church in Potsdam, New York, when an idea came to me: I would attempt to climb all 46 Adirondack High Peak mountains in honor of my lost friend, and raise funds for the American Foundation for Suicide Prevention in order to support their life-saving work. My girlfriend Catherine (now my wife) signed on to the challenge, not only to support me in my loss, but also with her own eagerness to bring light to all types of mental illness.
Physically, hiking 46 mountains above 4,000 feet is roughly equivalent to running a marathon a day for over seven days. There is an approximate 60,000 feet of elevation gain and loss, which is akin to climbing from the base camp of Mount Everest to the summit 5.2 times.
On September 8, Catherine and I set out on our "46Climbs" expedition, but we were not alone in spirit. Hundreds of people had reached out to provide words of encouragement and funds towards our $10,000 goal, which was surpassed before we even began. Many of our supporters followed along through our GPS link online. After three full, grueling days of climbing, we faced some obstacles. Among these was an abnormally aggressive bear that stalked and cornered us. Despite our many attempts to scare it off we were trapped in the backcountry for the night without overnight supplies. After getting out of the woods and regrouping in the morning, we completed a modified version of our original plan, ending on Whiteface Mountain among family, friends and many who made the trek out to greet us as we finished.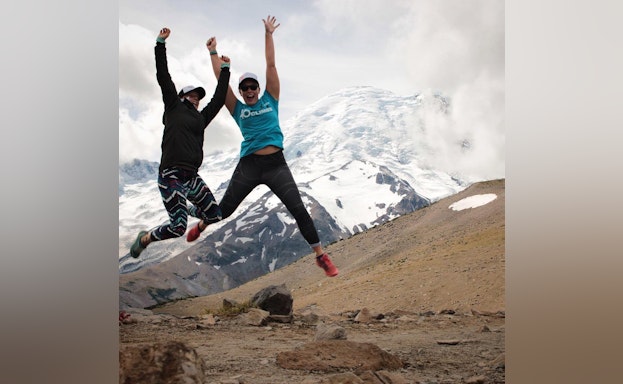 Our experience was overwhelming. We felt as though the physical challenge of climbing had benefited our emotional healing, as well as our quest to draw attention to mental health and suicide. The idea for a "46Climbs" national event was born. We added the bear to the "46Climbs" logo to represent the struggles many of us experience, and our ability to overcome them.
Since 2015, people of all experience levels from across the country have united as one "46Climbs" community, challenging themselves by climbing and fundraising for suicide prevention once a year during National Suicide Prevention Week. This year's event takes place August 31 - September 9. Since the original "46Climbs" event, participants have climbed a cumulative elevation gain of 309x Mt. Everest. Together, we have raised over $145,000 for the American Foundation for Suicide Prevention, to support research, education, advocacy, and support for those affected by suicide.
Aside from the funds raised, this growing community has been a force for encouraging people to be open about mental health and for taking positive action towards a future in which suicide no longer exists. Collectively, we have sparked thousands of conversations from the remote backcountry to social media, using the hashtag #46Climbs on Facebook, Instagram, and Twitter. It is our goal to ensure that no one feels alone or helpless in their struggle with mental health or with the loss of a loved one, but rather that they feel a sense of empowerment and belonging. 46Climbs is not just and event; it is a community making a difference in raising awareness and preventing suicide.
This year's "46 Climbs" event takes place August 31 - September 9.
For more information, click here.