Connecting with Other Survivors of Suicide Loss
17 Aug 2018 — 3 min read
Tagged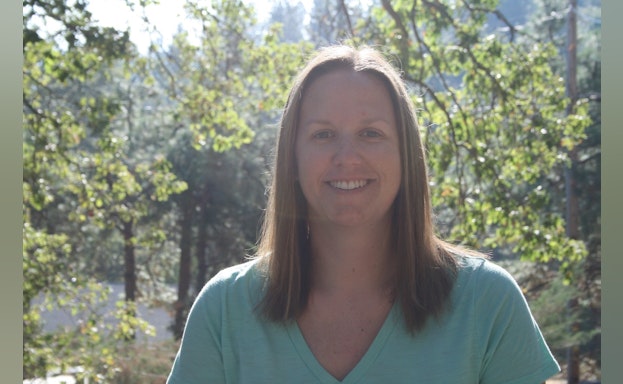 Aug. 17, 2018 - My mom took her own life when I was only ten years old. The experience significantly altered the way I felt about myself. I began to feel I had no value, no worth, as if I must not matter. I was angry and heartbroken, and internalized the pain so deeply that for decades, I never spoke a word about it.
I felt alone. I believed nobody could ever understand the unique pain I felt.
At 23, a friend encouraged me to start seeing a therapist, so I could finally start working through some of the strong emotions I had been struggling with regarding my mom's suicide.
We worked through the trauma of my finding her that afternoon, and through the intense feelings of abandonment I had experienced since. We dissected my beliefs about what her suicide said about me and my value, and worked through the shame and guilt that plagued me.
Eventually, I got to a place where I recognized that my mom's suicide was not about my value, but about her own mental health and her own feelings of hopelessness. I began to understand my own self-worth, and that I mattered.
A decade later, when I was 34, I walked into a room in which a suicide-loss support group was meeting, unbeknownst to me. I did not join the meeting that day, but decided to call them the next morning to get more information. The woman who answered explained to me that her husband had taken his own life, and that their son felt as though he must not matter if his father could leave him like that.
I froze on the phone, virtually speechless. Someone else in this world had experienced similar thoughts and feelings to those I had wrestled with for more than two decades. It suddenly struck me: perhaps talking with other suicide loss survivors would allow me to feel understood.
Maybe I wasn't so alone in my grief.
Support groups can be incredibly powerful, full of courageous people. I began attending, and then eventually leading, a suicide-loss support group. In doing so, I found that first-time attendees could gain wisdom and insight from those further along in their healing journey. The "veterans" of the group were able to empathize with the raw and fresh pain more recent loss survivors were experiencing. They could also share, and demonstrate, healthy coping strategies.
Most importantly, they were doing it together.
The connection I was able to experience with fellow loss survivors completely changed my world. I now help organize my community's annual Out of Darkness Walk, and do public speaking on the topic of suicide loss, sharing the valuable message to all suicide loss survivors:
"You are not alone. It was not your fault. You matter."
If you have experienced the suicide of a loved one, you are not alone. There are millions of people who have had similar thoughts, feelings, regrets, and guilt throughout the grieving process. Find a support group, pick up a book, attend a walk, make a call, or check out resources online. You don't have to go at this alone. It might seem scary or overwhelming at first, but you may just find the resources available as helpful to you as they were for me. And someday in the future, you may find yourself helping other suicide-loss survivors through their heartache, because you truly understand their pain.
We are in this together, and we can support one another. You are not alone. You matter.