Dancing Through the Fire
16 Oct 2018 — 3 min read
Tagged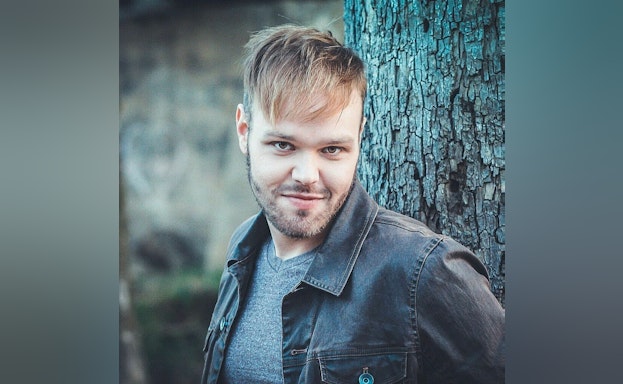 Oct. 16, 2018 - I am a country music artist from the Tuscaloosa, Alabama area, and am currently pursuing my music career in Nashville. I am a proud Army veteran, proud father of two beautiful children, and was a finalist on American Idol on seasons 13 and 14. Today I am partnering with the American Foundation for Suicide Prevention to share my connection to suicide for the first time.
My father, Preston, was the youngest of seven children, and a Vietnam veteran with a passionate love for scuba diving, hunting and fishing, music, and above all, martial arts. He held black belts in Shotokan Karate as well as in Kung Fu. After his military service he had a career as a coal miner in Alabama. This was something I would also grow up to do.
In the mid 1980's, memories from his time in Vietnam along with those of a traumatic experience working underground factored into a struggle with mental health, which included depression, severe anxiety, and night terrors. My father did the right thing by reaching out and seeking help.
Unfortunately, our society wasn't nearly as knowledgeable and resourceful as it is today about how to help people with mental health struggles. After an unsuccessful experimentation with new-to-the market medications, my father lost his battle. He took his own life on December 31, 1994, two weeks before my fourth birthday.
Due to my young age and having an amazing stepfather, I didn't really struggle with this during my childhood. However, it hit me extremely hard as an adult. I found myself unable to grasp my father's death by suicide.
As if this one experience hadn't been enough, I lost a cousin to suicide a few years ago. Then, my only uncle unexpectedly died by suicide in 2014. When the popular "S-Town" Podcast was released in 2017 in memory of an acquaintance of mine – Jon B. McLemore, a genius antiquarian horologist from my hometown – who also took his own life, I truly began to realize just how deeply this tragedy has affected my life. I took to what I do best: my music.
Rather than writing a song in remembrance of those lost, I decided to write a song for those of us who are still here and may be struggling. "Survivor" was released in December 2017, and has been streamed worldwide more than 350,000 times to date. While it is my personal account of struggles and tribulations, it also sends a message of hope straight from me to you:
"You gotta get up, you gotta stand up tall,
You gotta spread your wings and rise and fly above it all
You gotta grit your teeth, you gotta know you're strong
When you're leaning on the ropes and your back's against the wall
You gotta be a fighter when it's down to the wire
'Cause I know that YOU'RE A SURVIVOR"
These are my honest words of encouragement straight to anyone who may be struggling in any way, but especially with their mental health. I proudly dedicate this song to anyone who is a survivor who has been affected or touched by suicide.
Please take a moment to listen to my song "Survivor," and join me in the fight against suicide. Proceeds from every download will be donated to AFSP to strengthen our resources and research efforts.
You can visit my website for information on a special "Survivor" t-Shirt that will also benefit AFSP.
Finally, please feel free to join us at your local Out of the Darkness Community Walk. I will be at, or will have participated in, the following Out of the Darkness Walks in the fall of 2018:
Dothan, AL (9/28) Birmingham, AL (11/5)
Huntsville, AL (10/21) Tuscaloosa, AL (10/7)
Daphne, AL (10/14) Tampa, FL (12/8)
Montgomery, AL (11/11) Naples, FL (12/9)
Muscle Shoals, AL (10/28) Savannah, GA (9/30)
Thank you for being a part of this cause that is so near and dear to my heart. I hope and believe that together, we can #StopSuicide. Dance right through the fire!
To listen to and download the song "Survivor," proceeds of which will go to AFSP, click here.
To find an Out of the Darkness Walk near you, click here.