Fighting Loneliness Through Connection
7 Jun 2022 — 5 min read
By Erica McBeth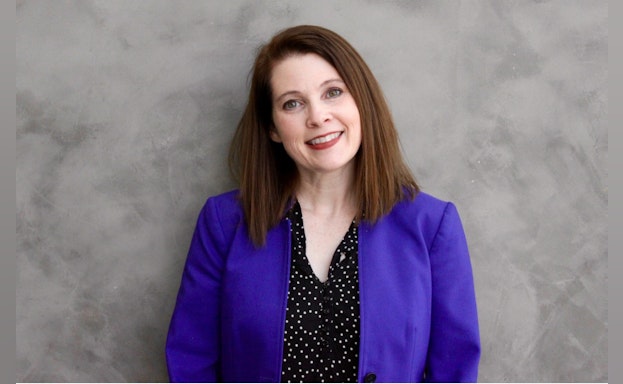 2017 was a tough year for me. My heart had been broken. I was plagued by a medical issue throughout a good portion of the year. The new job I thought was going to be lucrative wasn't. I was divorced, childless, estranged from my family and I found the depression I'd battled throughout most of my life creeping in on me. I could see the shadows growing.
Yet, I spoke of it to no one. Every morning, I would wake up and put on a happy face for the workday. Every night, I would come home, herd my little dogs into my bedroom upstairs, click on Netflix and mindlessly stare at the television for the rest of the night. And that was my life.
Often, my mind would wander to the place of wishing someone cared about me. I felt utterly and completely alone in the world like I had been cast out of a happy society of people who just didn't want me there. I was not thinking of taking my life, but I was depressed.
And then, eager to reach out to connect with anyone, I happened to hear about the American Foundation for Suicide Prevention's Out of the Darkness Community Walk. It was going to be held in a park in downtown Phoenix where I lived. At the event, friends, family members, neighbors and coworkers would be walking side-by-side, supporting suicide prevention and in memory of those lost. My friend Katie had a brother who had died by suicide the year before, so I asked her if she wanted to go.
I had never personally known anyone who had died by suicide. I was simply seeking some type of connection with Katie and thought attending this event would be a nice way of supporting her. But I got so much more.
As I stood in the middle of the crowd of nearly two thousand people who had gathered in the park that day, the enormity of all the lives that had been lost to suicide in my community floored me. It hit me that so many of the people there likely had loved ones who left this world because they were feeling much like I had been feeling. Aside from survivors of suicide loss, there were also people there who had experienced mental health challenges and still others who wanted to support this important cause.
I was suddenly flooded with a desire to do something about it. I figured if I was lonely and there were other lonely people out there, why weren't we talking to one another? That would be the easiest way to stop being lonely. But someone had to start the conversation.
So, in 2018, I decided to sit down and have one open and honest conversation a week with someone I didn't know. In the beginning, I thought I was going to be relegated to wandering through coffee shops begging people to talk to me, but that never happened. I found people in a variety of different ways. Sometimes, they came through other people I knew. Sometimes, they were my neighbors I'd never found the time to get to know. Sometimes, they were the person standing next to me in the grocery store line.
I simply said, "You are really interesting. I'm doing this project where I sit down and have a conversation with someone I don't know every week. Would you let me buy you a cup of coffee sometime? I'd like to get to know you better." Most of the time, people said yes.
Often, those people who would sit down with me told me about things currently going on in their life or stories about things that had happened long ago. Sometimes, they said things that shocked me! Sometimes, they made me laugh. One woman told me she had won the Showcase Showdown on the "Price Is Right." One lady told me she was a witch. Two people changed the way I understood gender forever. Everyone amazed me! Everyone had something special about them.
At the start of the project, I was nervous because every time you meet someone new, you walk into the unknown and that is scary. I wasn't sure I could even do it, but I took it one by one until, at the end of the year, I had met fifty-two new people. I compiled the conversations I had with those people in a book, "52 New Friends" and made sure the profits went right back to the American Foundation for Suicide Prevention so those funds would contribute to their lifesaving suicide prevention efforts.
But here's the miraculous thing: about three months into my project, I noticed that the depression that had plagued me throughout 2017 had begun to evaporate. By six months into my project, I began to realize this little experiment I'd come up with on a whim was changing me for the better. By nine months in, I felt like this exercise was life-changing. But why?
I had spent so much of my life in depression and sadness. I constantly felt alone and disconnected from everyone. I thought it was just me feeling this way and that there was something fundamentally wrong with me. As I sat down and talked to more and more people, I came to realize everyone is going through something. Unresolved grief was a theme that kept popping up and when I would say things like, "I think being sad after a tragic loss is normal and human," many people looked visibly relieved. It occurred to me that they also believed there was something wrong with them.
In 2019, I joined the Arizona Chapter Board of the American Foundation for Suicide Prevention as their social media chair, and I have participated in every Community Walk since 2017. Even in 2020 when we are all afraid of COVID. (We did so safely, with appropriate precautions.) I even walked in 2021, right after my mother died of cancer. I continue to walk because it is an important reminder to listen to unheard voices. You never know if the person standing right next to you is hurting inside unless you ask, and the research the American Foundation for Suicide Prevention funds helps us learn more about how we can save those who are having difficulty saving themselves.
I also still sit down and have meaningful conversations with people I don't know. I found that once you turn this friend-making thing on, it is incredibly difficult to turn it off. That little experiment in 2018 was so impactful to me that in 2021, I began speaking to rural communities about my story and the importance of having honest conversations about your mental health.
As it turns out, talking to another person not only makes them feel heard, but you also come out of it feeling more connected, too.
For practical guidance on how you can have a #RealConvo about mental health – from everyday conversations, to talking to someone who may be struggling, reaching out for help yourself, or supporting a survivor of suicide loss – view AFSP's downloadable #RealConvo Guides and graphics here.