Finding New Family at the Overnight Walks
11 May 2018 — 3 min read
By Craig Allen
Tagged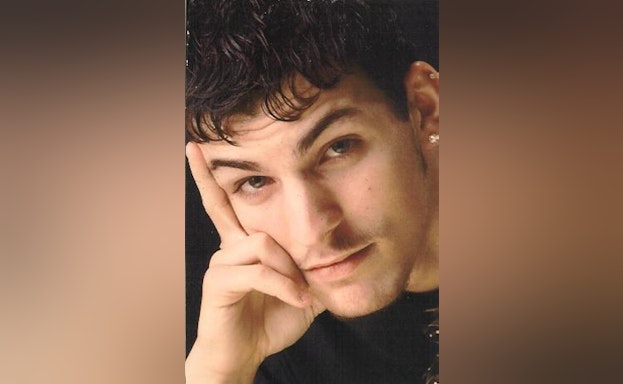 May 11, 2018- I first learned about the American Foundation for Suicide Prevention and the Out of the Darkness Overnight Walks through a support group in Harrisburg, Pennsylvania after losing my son Brent to suicide. I attended my first Overnight Walk in New York City in 2011.
Brent's mom, aunt, sister and I showed up early to the opening ceremony. While waiting for the introductory remarks to begin, I ventured around the park observing the thousands of people who had gathered, amazed at many were there who had been touched by the loss of a friend or loved one.
I noticed a young lady off to the side, standing on a curb. She was alone and crying. I wasn't sure exactly how to approach her, so I finally asked her if she was walking with a group. She said no, that she was walking alone. We then proceeded to tell each other our stories: who we were walking for, and that this was the first walk for both of us. She had lost her fiancée the year before: not long before the 2010 Boston Overnight, but she hadn't learned about it in time to walk. Her name was Katie.
My long-term relationship began that day with this young woman. I told her my daughter Jenna was there, and that it was our first walk as well. I asked Katie to join us. She could walk with Jenna. It would work out well, since she would be able to keep up with Jenna, as opposed to the slower pace I would likely walk.
Katie told me later that she felt I was an angel sent to her because she felt so alone and lost. I have come to see her as my other daughter. She is loved for all the inspiration she brings to everyone she comes in contact with. When you meet Katie, you can't help but feel better, hearing about all the health issues she has been faced with, yet that she still finds so much to be happy for. She brings laughter to everyone.
Since then, Katie has become a permanent member of our family. We have all become regular Overnight Walk participants. She flew east to join us in the Washington, D.C. walk, and Northern California to join us in the second San Francisco walk, as well as the San Diego walk which was almost in her backyard, just south of Los Angeles.
She also flew to the Harrisburg, Pennsylvania area in September of 2015 to officiate Jenna's wedding.
Katie isn't the only profound connection I have made at the Overnight Walks. In a startling coincidence, one lady I met around my age at the San Francisco walk in 2016, had lost her son on my son's birthday; my son died by suicide on her son's birthday. Both deaths occurred about a month before their twenty-first birthdays.
I've started wearing two of the Out of the Darkness wristbands, because it is not uncommon for them to spark conversation with strangers I cross paths with. I have found that often, the person has also been touched by a suicide death. By wearing two, I am able to give them one of my wrist bands.
The Philadelphia Overnight on June 16 will be my eighth Overnight Walk. It is not uncommon to see some of the same people each time. I also look forward to meeting new people, and making new friends. Look for me there. I'll be walking for Team Brent, and wearing a white t-shirt with a picture of Brent on the front. I hope you say hi.
No one needs to walk alone.
Registration is now open for this year's Overnights, in Dallas and Philadelphia.