Finding Strength from Your Achilles' Heel
12 Jun 2020 — 4 min read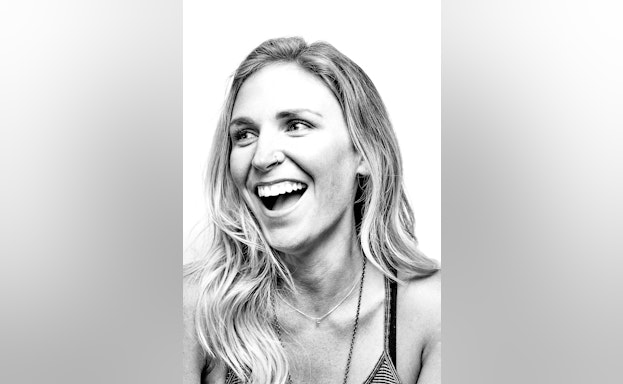 Jun. 12, 2020 - I used to believe that the depression and anxiety I faced each day were my Achilles' heel. Speaking openly about my own struggles, sharing my story and having a #RealConvo about mental health has led me to a deeper understanding of both myself and others, and turned my former Achilles' heel into a source of strength and power.
Throughout my life, my personal and professional pursuits have centered around my insatiable passion to help others, such as volunteering in poverty-stricken health clinics in Mexico, Africa, and India. Nothing fills my heart more than helping others – this is the difference I can make in this world.
In November of 2017, I was asked to be the keynote speaker at the American Foundation for Suicide Prevention's Out of the Darkness Community Walk in Oakland. As a survivor of suicide attempts, I felt anxious about sharing my story in front of so many. Being surrounded by 900 strangers, most of whom likely had a personal connection to suicide, tugged at my heart like a 500-pound anchor sinking into the most vulnerable parts of my being.
It was the first time I had spoken out publicly about my own mental health. I had been actively involved in local AFSP chapters in both the Greater San Francisco Bay Area and Orange County over the past several years and had become a frequent volunteer, working in support of a variety of AFSP activities.
I was a persistent (though polite) squeaky wheel, asking every month how I could be more involved and share my story as a speaker. When the pre-booked speaker for Oakland's Community Walk was unable to attend the event, I was asked if I wanted to be the Keynote Speaker. With joyous tears running down my smiling face, and without an ounce of hesitation, I excitedly exclaimed, "Yes! I would love to!" I had one week to write and rehearse giving what I felt was the most important speech of my entire life.
At 5 a.m., visibly shaking with nerves and chills from the cold 50 degree Bay Area weather, I took several deep breaths and confidently walked onto the stage to deliver my speech. Without using any of my meticulously crafted notecards, I shared my story with honesty, boldness, and with determination to break the cycle of suicide.
Immediately after sharing my story, I felt like this was the first day of my new life.
After the speech, an eight-year old boy approached me. He shared that he had also experienced anxiety and depression, and thanked me for inspiring him to be himself. I take great pride in knowing that I was able to pass on some helpful perspective and resources, and that our conversation contributed to him feeling loved, accepted and empowered.
It's been nearly two and a half years since I publicly shared my story for the first time. What had once felt like the deepest, darkest, and most hidden corners of my being, I now leverage as my own pillars of strength and support. I have learned how to shine a light on the darkness to not merely expose, but to fully embrace and lean into life's hardships. Through acceptance of who I am and how I feel, I've created a safe, non-judgmental and loving space to work through difficult feelings and emotions, rather than avoid them.
Instead of avoiding the frightening roller coaster ride of depression and anxiety, I now confront my mental challenges by being an example of strength through vulnerability. In sharing my story, I can create a safe space for others to share their own experiences, encourage them to have a #RealConvo about mental health, and find strength and power in their own Achilles' heels.
My father always insists that I am "an ardent advocate for those without a voice," but only recently did my father's message resonate with me. At this point in my life, I recognize that the mental health challenges I've faced since age 14 have positioned me well for a passionate, long-term future of service.
Over the last two years, I've pushed further in my drive to help others, meeting face-to-face as an AFSP Volunteer Field Advocate with both state and federal lawmakers, in both Washington, D.C. as well as in my home state of California. I passionately advocate to make mental health care and suicide prevention a public policy priority at both the state and federal level.
I have recently graduated with my Master's Degree in Social Work, and also work as a mental health counselor at a crisis house, where I provide psychosocial rehabilitation to individuals with severe mental health disorders who are experiencing crises.
Sharing my story at the Out of the Darkness Walk was the first step towards accepting and embracing all parts of me. Quite simply, taking that first step in being vulnerable and sharing my experience changed, and quite possibly saved, my life.
I have learned that I can provide a voice to those who have no voice of their own. Promoting mental health education, advocating for smarter public policy, having real conversations and speaking openly about mental health – knowing that I'm doing everything within my power – is what gets me out of bed each and every morning.
And I can finally, confidently, tell my father he was right.
Click here to watch Katie's speech.