Forging Connection Against Loneliness
25 Sep 2018 — 4 min read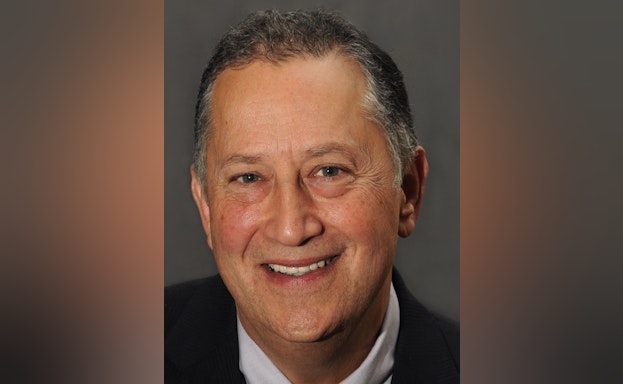 Sept. 25, 2018 - As a physician and public health expert, I was startled by two recent reports. We learned from a May 2018 Cigna survey that nearly 46 percent of Americans say they sometimes, or always, feel alone. In June, the federal government released data on our country's growing suicide problem: between 2000 and 2016, the age-adjusted suicide rate rose 30 percent, with an average rise of about one percent per year from 2000 through 2006—a rate that doubled 2006 through 2016.
You don't have to be a doctor to recognize the connection between loneliness and suicide. The rise in preventable deaths by suicide is a public health issue that pulls at our emotions because of the finality of the act. Statistically speaking, however, far more of us feel isolated and lonely than suicidal. Loneliness is an important focus of preventive activity. Therefore, we must overcome the reluctance to talk about it.
Reducing loneliness is one of the most direct ways we can tackle mental health challenges related to suicidal thoughts, including depression, hopelessness, anxiety and substance abuse. If we can chip away at the hesitancy many people have in talking about loneliness, and help them feel comfortable opening up about isolation or a sense of disconnection, more people will get the help they need.
For that reason, addressing loneliness is an absolutely critical part of a coordinated national approach to reducing the national suicide rate. I've learned a lot about loneliness through The UnLonely Project, a major initiative of the non-profit I lead, the Foundation for Art and Healing. The UnLonely Project broadens public awareness of the negative physical and mental health consequences of loneliness, especially among groups that also happen to be at high risk for suicide—among them veterans, college students, middle-aged men, and the elderly.
There are many ways to combat loneliness. Community-based efforts in workplaces, schools, and places of worship, for example, can raise awareness and encourage openness about the subject. Coupled with expanded access to acute care and mental health services for those who are suicidal, such initiatives broadcast to many more people that help is available.
The arts, with their unique way of allowing us to experience and make sense of thoughts, feelings and emotions, can also be an effective intervention against loneliness. This is a powerful, evidence-based model communities can use to forge a sense of connection and belonging. When we share our stories, we share the burden of our pain, isolation, and despair. Shared stories, whether through writing, painting, photography, or other media, help us make sense of our lives and the world, and connect us to others. Creative expression is an effective way for people who are feeling lonely and isolated to define, shape, and share their personal narratives. It also helps foster meaningful social connections, in addition to making us more comfortable in our own skin.
This arts-based model is especially relevant for young adults heading to college campuses. The stress of college can weigh heavily on students who lack a social network to help them battle negative thoughts. According to a 2017 survey of nearly 48,000 college students, roughly 64 percent said they had felt "very lonely" in the previous 12 months.
The UnLonely Project offers online access to a range of short films on loneliness, all of which tell a story. One core program of The UnLonely Project is an online film viewing and discussion experience, including suggested post-viewing activities to go deeper into the experience, learn more about loneliness and receive support. Viewers can stream short films, including this award-winning exploration of college loneliness, reminding them and others that they are not alone in dealing with loneliness.
When it comes to loneliness, we know what works, but we are not doing enough. We need coordinated activity by key players—employers, health systems, insurers, faith-based groups, and advocacy groups—that are committed to working together. To make sure that this coordinated effort produces measurable results, we must establish quantitative benchmarks and targets that will allow us to evaluate progress.
When people feel connected, there is a rich foundation for them to be happier and lead more productive lives. They are at less risk for suicidal thoughts, and feel more grounded at home, at work, and in their communities. And when those dark thoughts do persevere, people are more likely to reach out to others for support. So please join me in talking about loneliness, and especially in sharing personal stories that truly unite us. Together we can save lives.
Jeremy Nobel, MD, MPH, is founder and president of the Foundation for Art & Healing. He is a faculty member of the Center for Primary Care at Harvard Medical School. Dr. Nobel can be found at [email protected] and on Twitter @JeremyNobel1.
To learn more about how you can share your own experiences with mental health, including creative exercises, examples, and stories, visit AFSP's Sharing Your Story webpage, and use the hashtag #Stories2Connect.