Helping Others in Honor of a Loved One
27 Mar 2020 — 1 min read
By Nikki Scott
Tagged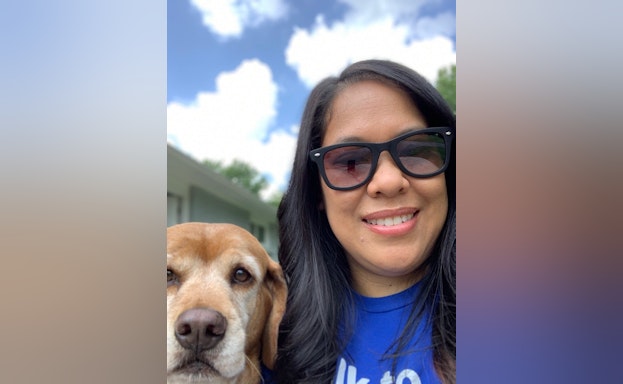 This piece originally appeared as a Volunteer Spotlight Story in AFSP's 2019 Annual Report. For other inspiring and emotional Volunteer Spotlight Stories, and to learn more about our exciting work, visit afsp.org/2019report.
Nikki Scott lost her mother Viola to suicide in December 1999. Moving to Tennessee nine years later, she attended the Music Row Out of the Darkness Community Walk in Nashville, where she met those from her local chapter. Before long, she started the chapter's Healing Conversations program, then known as the Survivor Outreach Program. She now serves on the Tennessee Board of Directors and the national Loss & Healing Council, as well as co-facilitating a support group for suicide loss survivors. Her efforts in supporting other survivors of suicide loss helped lead the chapter to receive an AFSP award for their International Survivors of Suicide Loss Day work.
"Survivors of suicide loss are where my heart is. When I talk to survivors, it's like I can hear an unspoken message between all the words: one that only fellow survivors can understand. Every minute I spend working with AFSP is healing for me. The work I do with AFSP, helping others, is part of my mom's legacy. I do the work in her honor."
To learn more about our exciting work and read other Volunteer Spotlight Stories, see our 2019 Annual Report.