Jul. 19, 2019 - Home is a safe place where hugs are given and holidays are celebrated. It's a fuzzy rug under your feet, a cup of your favorite coffee, your childhood dog greeting you at the door. Home is supposed to be your safest place, allowing you to feel anything you want to feel, and be anything you want to be.
It's hard to describe an event – like the American Foundation for Suicide Prevention's Out of the Darkness Overnight Walk – that acknowledges the worst days of a life, but does so in a beautiful and hopeful new way. The Overnight allows participants to validate someone's life, walk through the night to raise awareness for the tenth leading cause of death in the U.S., and breathe the names of those who struggle and those we've lost, at sixteen different mile markers along the way.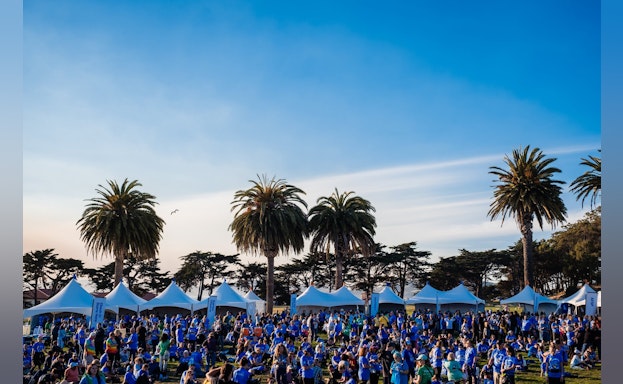 I have the very challenging and rewarding role of managing the Overnight Walk, which is our organization's largest national fundraiser.
One might say The Overnight is an experience that empowers its participants to understand that it is okay to put one foot in front of the other to keep moving forward. The event allows people to openly discuss how suicide and mental health conditions have affected them, giving them a platform to have important conversations that will save lives. Participants tell us every season that there is no journey quite like The Overnight's. From start to finish, they are honoring loved ones lost, celebrating their own personal victories, and becoming members of the most connected, supportive community they will ever find. By participating in The Overnight, they are spending a whole night changing the way a city, and a nation, see and feel the impact of suicide.
For those responsible for organizing it, The Overnight is a huge event that takes at least a year of logistical and operational planning to ensure that this night is one of the most healing nights of these participants' lives, and that it will stay in their memory forever.
The emotion I feel when describing the Out of the Darkness Overnight Walk could be summed up as a sense of "home." Sure, there are many other words I could use to convey hundreds of people coming together because they have felt tragedy in a way no one should, by losing someone to suicide, or if they personally struggle, perhaps nearly losing themselves. I can tell you The Overnight is a moving night full of love and passion and courage. It is an event meant to ease wounds. It is meeting strangers with tears in their eyes, names of loved ones on the back of their shirts, and Honor Beads over their hearts. For our many returning Walkers, it means reconnecting with a friend they met four Overnights ago, because they have both purposely planned the month of June around seeing each other for this special event.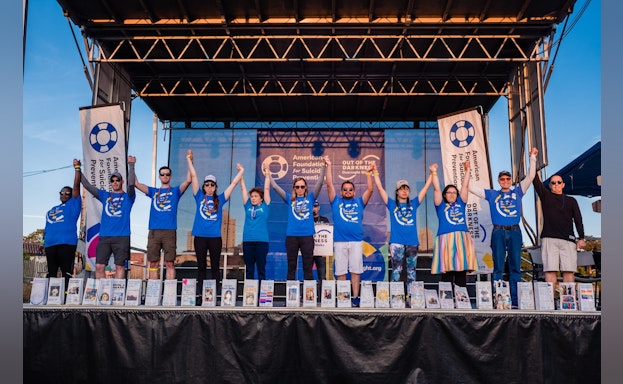 The Overnight Walk is like coming home to a place where you feel inspired and accepted. It is a place you can look into someone's eyes and understand what they have been through without ever having to speak a word. It is a place to hold a hand, lend an ear or a shoulder, and to recognize you are never alone. It is One Night, with One Goal: to #StopSuicide.
This is a love letter to the Overnight Walk – an event that has the power to completely change your life for the better. It may even save it, as it did mine, years before I joined the AFSP staff.
This is also a love letter to our participants, who play the most important role in the work we do every day in our efforts to create a world without suicide. This event could not happen and would be nothing without the support and passion of our Walkers, Crew, volunteers, donors and staff. The words "Thank You" do not begin to express the gratitude we feel for everyone who helped make the 2019 San Francisco and Boston Overnight Walks the special events we needed them to be, and a safe place to call home.
We hope you'll walk with us next year.