How AFSP Saved My Life Twice
15 Sep 2020 — 3 min read
By Parker James
Tagged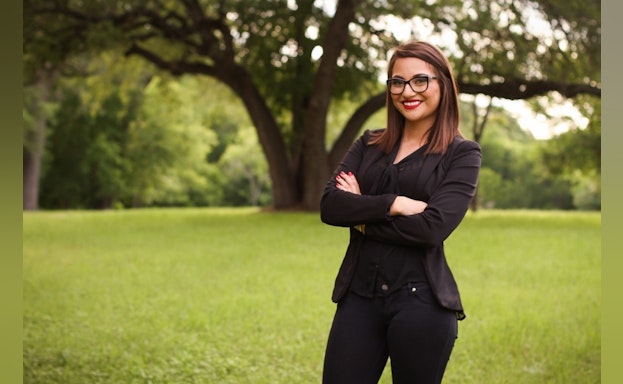 I first learned about the American Foundation for Suicide Prevention as a sixth grader struggling with mental health challenges.
I had been self-harming for years in secret. I felt different than my peers, but I couldn't understand why. My family sprang into action as soon as they found out, but like most families who have never had to face mental health struggles this close to home, their options seemed limited.
It was a school counselor who directed my family and me to our local AFSP chapter. Together, we learned about the resources available.
Still, the beginning of my road to recovery was not pretty. By the time I was 13, I had been diagnosed with bipolar disorder. I began to learn how depression affected my brain. I traveled to various treatment facilities in different parts of the country, and saw multiple psychologists and psychiatrists.
Yet I didn't feel like I was getting any better. I truly believed I was doomed to stay in this dark hole, alone and misunderstood, for the rest of my life. At my lowest point, I felt as though there was no other option, and I attempted suicide.
Fortunately, I survived. I didn't realize, then, how important that word would become to me:
I was a survivor.
It wasn't until I was able to see my own self-worth that things began to change. In the middle of a cold winter in Utah, at a wilderness-based therapy program, I had an epiphany: my family was exhausting every resource to help me not because I was a burden, but because they loved me.
Fast-forward ten years, and I had left my negative behaviors in the past. I was now a mom, had a job in the financial industry, and was successfully managing my mental health through a combination of medication, an amazing personal support system, and by keeping a keen eye on both my mental and physical health.
It was then that AFSP once again became a lifeline. I lost my significant other to suicide.
I was in complete disbelief. Without warning, it felt as though my entire life had been pulled out from under me. I was left with nothing but questions and guilt: Why did this happen? What did I miss? How could I, of all people, not have seen this coming?
I turned, once again, to AFSP. I reached out to a local chapter and found a support group of people who were going through similar experiences.
This event could have been the ultimate trigger for me to relapse and fall back into old habits, but instead it gave me a new purpose. AFSP's mission is to save lives and bring hope to those affected by suicide. This was now my mission, too.
To all of those who have been affected by suicide, I call to you! It is our duty to spread education, encourage others to speak openly about mental health, and advocate for smart mental health and suicide prevention legislation at the local and national level.
Speaking as someone who personal survived an attempt, and lost someone to suicide, I can say that I am alive today because of those before me who took a stand and made it their priority to offer support.
Together, we can and will make a difference.