How I Survived the Suicide of My Son: 15 Tips for Grieving Parents
20 Sep 2019 — 5 min read
Tagged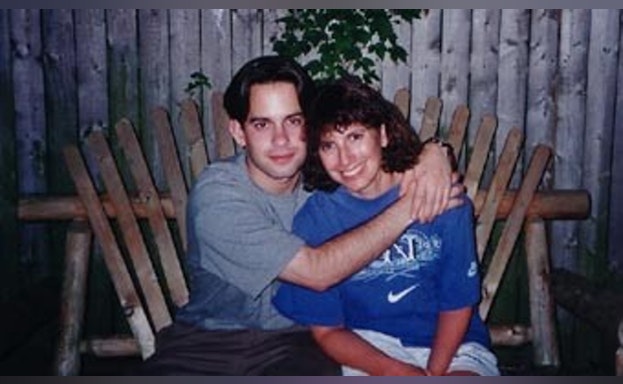 Sept. 20, 2019- For 20 years, I have been healing from the loss of my son to suicide. I learned to survive one day at a time. I've put this list together, from one parent to another, in the hope that it will be of some help to other parents who are just starting this journey. You will survive.
You are not alone. You may think that as a parent whose child took his or her life, you are on another planet, all by yourself: but there are many parents walking the same road. You don't yet know them. Find an AFSP chapter in your community, make use of the support they offer, and connect with other survivors of suicide loss. There are many people enduring the same pain as you. We all understand.
Get the help you need. After my son died, I found a therapist for my surviving son, as well as a grief counselor for myself. My husband and I continued to see our couple's counselor. I eventually took anti-depressant meds. There is no shame in getting help. If you don't have the energy to do it yourself, have a close friend find the appropriate therapist or support group for you. Speaking of which…
Let your friends provide support in whatever ways you or they can think of. If I had a doctor's appointment, I asked a friend to call in advance to tell the doctor what had happened, because I couldn't bear the thought of answering the typical question, "So did anything important happen this year?" As another example, I'm a lawyer, and eventually after my son's death, I had to appear in court for clients. I took a friend with me for support each time. Everyone is different. Your friends want to help. Let them be there for you.
When you're ready, re-connect with your regular routines. Before my son died, my daily routine included going to the gym. As emotionally shattered as I was, I continued to go. It wasn't always easy, but in the end, it helped. Figure out what you liked to do before your child died. Knitting, reading, cooking, cross word puzzles, yoga, reality TV, painting. Everyone has their own thing. It will help you maintain your sanity.
There is no right or wrong way to grieve. Do whatever feels comfortable for you, and don't do anything you don't want to do. You have a "pass." If you are invited somewhere, and don't want to go, you can say something like, "I'm not up to it, but please keep asking. Eventually I will accept your invitation."
When you go back to work, make sure you have a safe place to hide when you have a meltdown. Let those close to you know it will probably happen, and have them protect you as much as possible.
It's okay to smile and laugh. You are miserable enough. You don't have to prove, or show, how sad you are to anyone.
Plan ahead for holidays, or have several alternate plans, depending on how you're feeling. Holidays can bring up a lot of complicated feelings after a loss. See how you feel that day, and do whatever feels right to you then.
Try not to make any big decisions for at least a year. Don't move out of your home. Don't clean up your child's room or their belongings until you are ready.
Try your best not to spend a lot of time agonizing over the question of, "Why?" There is probably no good way to protect yourself from doing this. But try to keep in mind that no matter how long you think about the "why," you may come up with possibilities, but never a conclusion.
Know that you will always be your child's mom or dad. You might wonder, "If I lost my only child, am I still a mother or father?" You raised your child, and can keep your child's memory alive in meaningful ways, when you are ready. My son's picture is on a memorial quilt. You can share happy memories of your child with others. Some people find that giving their child's friends a special item of theirs is meaningful. Many raise awareness and funds through Out of the Darkness Walk teams, or by creating their own events in honor of the people they've lost. Whatever feels right to you.
Many people feel guilty after the loss of a loved one to suicide. You might think, "I should have done more, or done things differently." Our children did not come with instructions. Know you did the best you could. We would give our own lives to have our children back. It was not within our control. Taking one's life is not a rational decision.
Realize your child did not take their life to hurt you. You might feel angry; it's a common response. Realize your child had tunnel vision in that moment, and just wanted to end their pain.
Know how to deal with inappropriate questions, like people wanting details about your child's death. It is none of their business unless they are close to you and you feel like sharing. You can simply say, "I do not want to discuss it." Or, "This isn't helping me right now." You need consoling. You do not need to console others.
When you're ready, consider volunteering. Get involved with your local AFSP chapter. Whether it's helping out with the annual International Survivors of Suicide Loss Day, the Healing Conversations program, or any number of other ways you can get involved, I have found that once I had given myself time to process my loss, giving back to a community of fellow loss survivors aided me in my own grief journey.
We need to work hard not to be ashamed or embarrassed by the way our children died. Our children had an illness, just like cancer or any other disease. There's no need to hide it. As survivors of suicide loss, we learn to survive and live a fulfilling, although different life than what we had expected. My hope is that you can use some of the ideas I've shared to help you find your own way forward.