I Don't Like Keeping Secrets
1 Nov 2021 — 4 min read
By Ivan Maisel
Tagged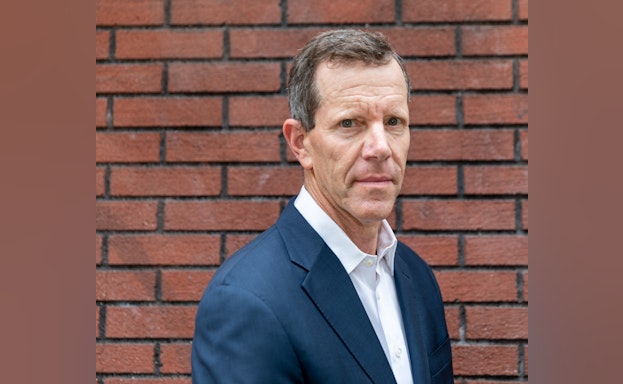 The following is an adapted excerpt from the book I Keep Trying to Catch His Eye: A Memoir of Loss, Grief, and Love.
Our son Max, a 21-year-old college junior, ended his life in Feb. 2015 on what may have been the coldest night of the coldest winter of one of the coldest places in the country – Rochester, N.Y. A bystander saw Max walk out onto a pier in Lake Ontario at 9 p.m. with the wind blasting and the temperature in single digits. When Max didn't come back, the bystander called 911.
In the first days after Max disappeared, our extended families had gathered in Rochester to hold a vigil. When evidence began to suggest what we knew in our gut – that Max acted intentionally to end his life – Meg (my wife/Max's mother) and I had to decide how to handle that information. We decided to be forthright and honest about how he died.
I don't like keeping secrets.
Losing Max was burden enough. I didn't want the secret of how he died to weigh on me as well. The last thing I wanted to do was have to keep track of which members of our families knew what. That sounded like unnecessary work, not to mention the emotional issues that would bloom as our extended family discovered that some knew all, and all knew only some. It was hard enough for me to carry my end of a conversation as it was.
On the night that the police told us what they had learned, we gathered everyone in the living room. Our two daughters were there; so were our siblings and many of their children – Max's cousins. I stood in the middle, surrounded by the people who love us more dearly than anyone else, who raced from across the country to the tundra of upstate New York because we needed them. I stuffed my hands in my back pockets. When I began to speak, I kept my eyes focused on the ground. If I had looked at anyone, I would have choked up. And I said to our families what became the foundational tenet of my grieving.
"We have never been ashamed of Max," I said. "And we're not going to start now. This is what we found out today."
I had come to the realization that I had to take the lead, that I had to be the shepherd in tone of how we as an extended family responded, both privately and publicly. You have to understand: I am the youngest of three children. I grew up being told what to do by parents and siblings. I always looked to others for guidance. But in these moments, I grasped that Meg and I knew more about this heartbreak than anyone in our extended families. We could depend on them for support, for succor, for love. They had our backs. But they had our backs because we were out front.
So I laid out the framework of what the detective told us.
By not being secretive, we didn't add to our considerable burden.
By not being secretive, we didn't act as if Max's death deserved secrecy. The first rule of stigma is that it's a badge of something to which you don't want to be attached.
By not being secretive, if someone thought Max's death was shameful, or if someone didn't want to participate in a conversation about Max, that would be their burden. I hope that's not inconsiderate. I don't mean it that way. To this day, I don't broadcast how my son died. I don't shy away from it, either. I play a lot of golf, and, invariably, when playing with someone I don't know well, the conversation on the walk down the fairway turns to children.
"How many kids do you have?"
I make sure to modulate my tone. I don't mumble. I don't speak with an air of apology for answering an unloaded question with an emotional blast. The only hurt I suffer is that I don't answer, as I did for 21 years, in chronological order.
"We have two girls, 29 and 24," I say, "and our son died six years ago. He was 21, a junior in college. He went into a spiral, and we didn't know it, and he ended his life."
That answer always elicits a gasp; it's the words that follow the gasp that provide a gauge of how my explanation landed. Pretty much everyone gets out an, "I'm sorry." They usually don't venture much beyond that. I wish they did. I am willing to answer any questions about Max as simply and matter-of-factly as I answer the first one. You asked about my children. Max remains one of my children. Not only for my own peace of mind, but for the greater good. The fact is, mental health conditions need sunlight. Suicide makes people uncomfortable. Only recently has it begun to emerge from being a topic spoken only after pulling someone aside, and then in a whisper.
But I will talk about it. I am not ashamed of it. We as a family need to talk about it for reasons of catharsis. We as a society also need to talk about it: very simply, to save lives. Not just the lives of those considering suicide, but to save the quality of lives for those whom suicide leaves behind.

Ivan Maisel is the author of I Keep Trying to Catch His Eye: A Memoir of Loss, Grief, and Love. Maisel is a decorated sports writer, currently Vice President/Editorial and Senior Writer at On3.com, and has covered college football on radio, television, and podcasts for nearly four decades.