"I'm Still Healing."
28 Apr 2020 — 1 min read
By Tom Steen
Tagged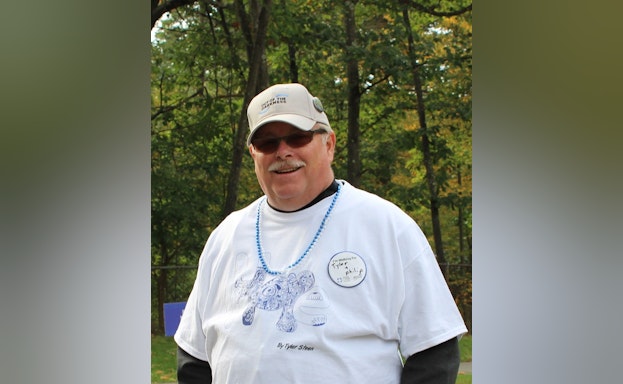 This piece originally appeared as a Volunteer Spotlight Story in AFSP's 2019 Annual Report. For other inspiring and emotional Volunteer Spotlight Stories, and to learn more about our exciting work, visit afsp.org/2019report.
Apr. 28, 2020 - Tom Steen had been involved in nonprofit work for 30 years before losing his son Tyler to suicide in 2009. Soon after that, he returned from retirement to become Executive Director of the Capital Area Substance Abuse Council (CASAC), where he found his work dovetailing with mental health, and joined Connecticut's Suicide Prevention Advisory Board. He then became involved with AFSP, recruiting and mobilizing a team of volunteers to found our Northern Connecticut Chapter.
This past year, in addition to overseeing the merger of two chapters, Tom provided suicide prevention training at schools and workplaces, including our More Than Sad program for young adults, and Talk Saves Lives modules addressing firearms safety, and the LGBTQ community.
"I'm still healing," Tom says of his loss. "If I had just known a little more about suicide prevention when Tyler died, he might still be alive today. My journey of healing has allowed me to speak openly about my loss and offer a message of hope for those who struggle."
To learn more about our exciting work and read other Volunteer Spotlight Stories, see our 2019 Annual Report.