I Walk for Both of Us
6 Feb 2018 — 3 min read
Tagged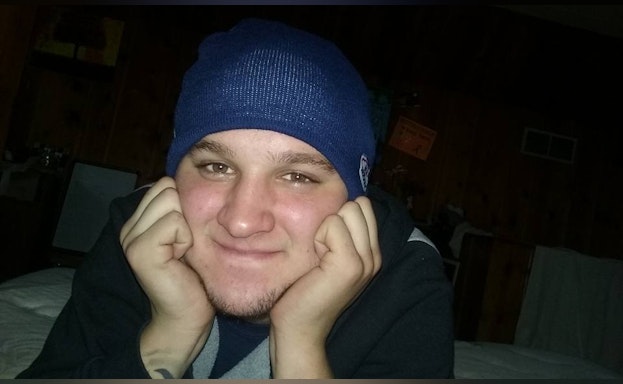 February 6, 2018 - Ryan was the most loving, caring, and passionate person I will ever know. We were cousins by blood, but brother and sister at heart. Our relationship was one of a kind. We told each other every silly little detail of our lives. There was never a moment or event that went by that I did not want to call him up and tell him about. But that forever stopped on June 21, 2017, when Ryan took his life. That Wednesday morning, the world felt off. It was cloudy and cold; unusual for a June day. It was the longest day of the year and the only thing I can recall is sitting outside and receiving that dreaded, unexpected phone call. Ryan was gone. My best friend, my "person", my favorite and closest cousin. Just days before, we had spoken and everything seemed okay. We'd exchanged 'I love you's' and scheduled a fishing trip, which was something we always did together as kids. We talked about him having just turned 23 two weeks earlier, and how we were finally the same age again.
They always say, "Look for the warning signs," but there really hadn't seemed to be any. Ryan was the happiest person I had ever known. He always had the biggest grin on his face, and went out of his way to make everyone happy. Ryan loved joking and pranking others, but always followed up with an enormous hug and many giggles. He also loved everything about nature. He loved being outside whether it was hunting, fishing, or just being out in the woods. We attended many Detroit Red Wings games together where we shared our exciting love for hockey.
Ryan was almost finished with college and was about to begin pursuing his dream of becoming a police officer. He had started a new distributing job the year prior and had recently received a huge promotion. He and his longtime girlfriend were in the process of purchasing their first house. Ryan was my rock. I went to him for anything and everything. We were attached at the hip when we were kids and we remained that way even after high-school. I had struggled for many years with my own mental health conditions, and he was always there for me. He protected me at all costs, pulling me out of my crying funks more times than I can count. Since Ryan's passing, life hasn't been the same, and it never will be exactly the same.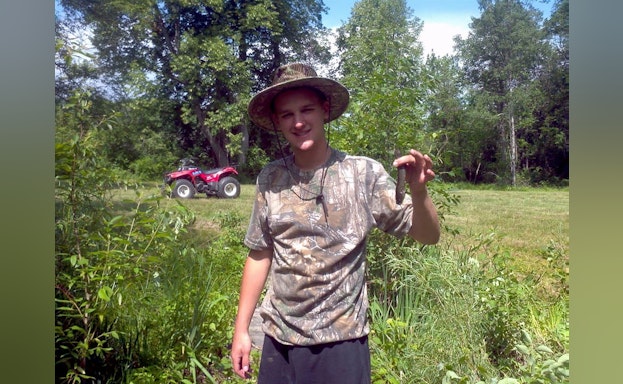 Inspired by my own mental health condition, and wanting to raise awareness, I had been participating in AFSP's Out of the Darkness Community Walks for five years prior to Ryan's passing. I had begun assembling my team and drumming up donations for the Out of the Darkness Community Walk in Downriver Michigan. Ryan was going to walk with us. Our team mainly consisted of a few family members but it had been growing each year. Now we had one less.
This walk, on October 15, 2017, was the hardest, and most emotional, our family has participated in. The rainy, chilly weather didn't stop our team of 80 people from walking in honor of Ryan. The support we gave each other was tremendous. We shared stories throughout the walk, and brought with us what seemed an endless number of photos of Ryan.
The walk this year made me feel all the emotions that come with losing someone to suicide, but also helped me feel all the love and support I desperately needed.
It's been almost six months since he's been gone. Each day the "whys" and the "could I have done something's?" still haunt me. It feels like an eternity since he left, but the wounds are still fresh. There are so many unsaid things that I wish I could say to him, so many moments I wish I could go back in time and relive. It feels weird not having my best friend to call about everything, or experience every holiday and family event together.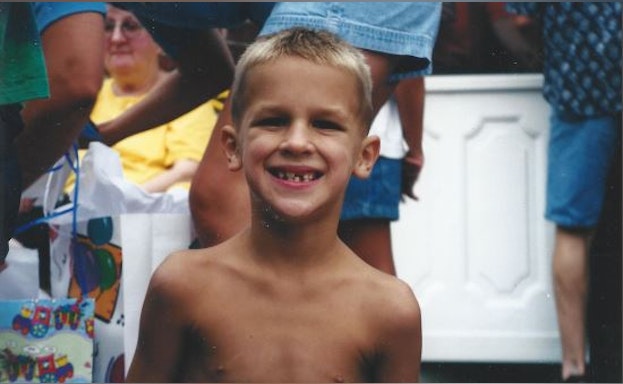 I wish Ryan knew how much everyone absolutely loved him and would have done anything to help him. I'm now more inspired than ever to raise awareness and let people know there is no shame attached to mental health, and that help is always available.
Ryan… I miss you more than I will ever be able to explain. I love you, my lovebug.
"...just give us five more minutes..."
-- from the song Five More Minutes by Scotty McCreery