I Walk for My Wife
24 Mar 2020 — 3 min read
By Mike Bartkus
Tagged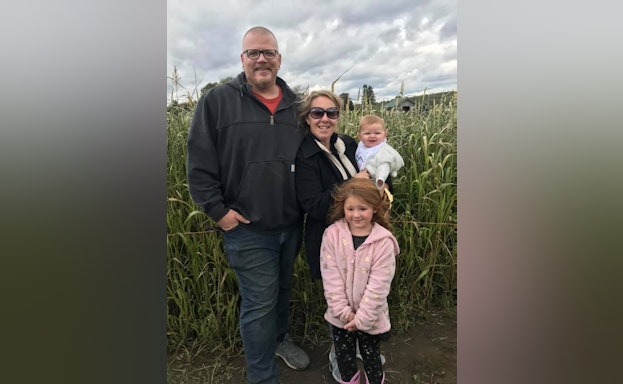 Our top priority is the safety and health of our Walkers, Crew, Volunteers, and Staff as we are closely monitor the developments related to Coronavirus (COVID-19). At this time, we are not canceling or changing plans for our 25th Overnight Walk in New York City this June. We will remain in communication and provide updates as this situation develops. For more information, please visit theovernight.org.
The 2020 Overnight takes place on June 20 in New York City. Register today!
Mar. 24, 2020 – The first time I participated in one of the American Foundation for Suicide Prevention's Overnight Walks was in Boston in 2019, just three months after my wife had taken her life.
We had been married for ten years. I had been with her since we had gone out on a blind date when we were both 16.
I had no idea there had been anything wrong. She hid whatever she had been going through. My beautiful wife had had a successful career, and anything she could have wanted. Never in my wildest dreams would I have expected her to die by suicide. She left behind two beautiful little girls, one of them five years old, and the other only nine months.
My experience at The Overnight – in which people walk through the night to raise awareness and funds for suicide prevention – was extremely emotional and powerful. Walkers wear differently colored Honor Beads, each color displaying our personal connection to the cause, which help us to identify others who understand our experience. I represented the red bead for people who have lost a spouse or partner to suicide.
I found it incredibly moving to see the amount of support that is offered at this event. The strength in numbers – seeing so many people who have been affected by suicide, gathered there for the same reason – gave me a sense of confidence in knowing that somehow, my family and I would be okay. The number of people I was able to meet along the route was incredible: talking, sharing stories and being there for one another. Complete strangers had come together to help each other through what for many of us was the hardest time of their life.
My experience at The Overnight is something I will never forget. As we arrived together back at the stadium where the walk had begun, glowing luminaria bags lit up the darkness, representing those we had lost: friends, parents, children, spouses and other relatives.
I walk because I miss my best friend and person I was supposed to grow old with. I walk because two beautiful little girls have to live without their mom. I walk because I want to send a message of hope to those who are struggling. I walk because The Overnight is a voice for us to raise awareness for suicide prevention, and raise money that will go toward support for those affected, educational programs, advocacy for smart legislation related to mental health, and important research that reveals ways to statistically lower the rate of suicide.
We must, together, raise greater awareness for what is the tenth leading cause of death in the U.S., and ensure that no one feels shame regarding their mental health. The Overnight enables us to be a voice for the cause, so that we lose fewer people to suicide, and so that no little girls, like the two I am raising, ever have to grow up without a mom.
Register today for the 2020 Overnight, June 20 in New York City