If I Knew Then What I Know Now: "Finding Hope" for Those Caring for Someone at Risk of Suicide
4 min read
By Mary Meacham
Tagged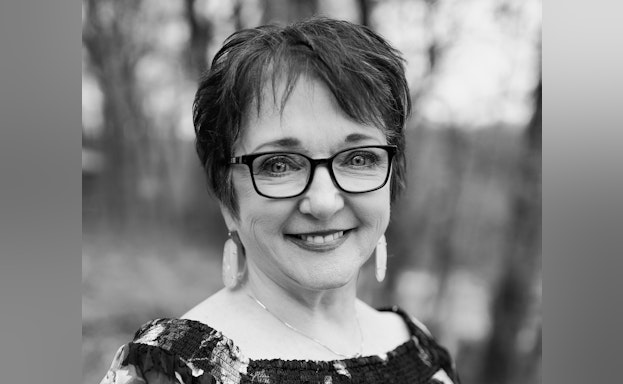 Today, as I write this, my husband and I will plant a tree in honor of our son's birthday. We would love to be planning a family party, making his favorite meal, baking his favorite pound cake with 36 candles, and singing Happy Birthday. Sadly, we won't be able to do that. Kyle ended his overwhelming feelings of guilt, shame, worthlessness and hopelessness on March 2, 2010, when he ended his life.
I survived the debilitating first year of grief by first taking time to get professional help and leaning on the support of family and friends, and then by involving myself in the work of the American Foundation for Suicide Prevention. I had stumbled upon AFSP online, in my early desperate attempts to understand how and why our talented, intelligent son, who had a vast support system of friends and family, could have reached the point where he felt taking his life was the only option to end his pain. My volunteering has grown in the years since. I now serve on the board of AFSP's Arkansas chapter, and chair the Education/Program Services Committee. As part of this work, I present AFSP suicide prevention education programs to communities all across our state.
I was privileged to be involved in the pilot of one of AFSP's newest programs, Finding Hope: Guidance for Supporting Those at Risk. The goal of this program is to provide practical guidance to those who are caregivers to those who have suicidal thoughts and/or have survived a suicide attempt, whom we refer to as those with "lived experience."
When I first saw the presentation for this incredibly important new program, my first thought was, "I wish I had known all this while Kyle was still alive!" Let me be clear: I cannot say that if I had known all the things covered in the program that my son would still be alive. But I do know it would have given me a better understanding of what Kyle was going through, and essential information and tools that might have made it possible.
I taught high school science, and as a lifelong educator it is my natural instinct, when faced with a challenge, to immediately start learning everything I can: to educate myself about the things I can do, or change, in order to best face the challenge. When my husband and I first became aware of the seriousness of Kyle's depression, the only thing I knew to do was to make sure he had the professional help he needed. I felt the doctors and therapists would be able to make him well. I had no idea there were other things I could do that could help keep him safe.
Finding Hope participants will learn the following:
what we know about suicide, and how to help prevent it, from scientific research
an understanding of the recovery process after an attempt
how to provide support, including:

options for treatment
recognizing common warning signs, and what to do
strategies for checking in with your loved one
planning for safety

useful resources
tips for attending to your own self care
I know firsthand what it's like to be worried about someone who may be at risk for suicide. I have been the person who has felt totally helpless, faced with the possibility that a person I love may take their life. I feel incredibly privileged to be involved with this groundbreaking program, which gives the average layperson the skills and understanding to do what it is in their power to do to keep a loved one safe in this confusing and stressful situation.
I accept the fact that I did the best I knew to do, at the time, to help Kyle during his crisis. With what I know now, I realize I could have done much, much more.
If you are in this role in your own life, I know the information in AFSP's Finding Hope program will help you feel better prepared and less helpless in supporting the person you are concerned about. Along with the help of a good mental health professional, the knowledge you gain from the Finding Hope program can increase the chance the person you care about will live through their crisis.
This is the eleventh year my family will not celebrate Kyle's birthday the way we would have liked. Instead, for the last several years, we have planted a memory tree in his honor, so that we can see the beginning of new life, tend to it, and watch it grow. The Finding Hope program gives me that same sense of hope for other people who are now in the position I was. I am so happy to watch it take root, and for the information in it to spread to others everywhere.
Learn more about AFSP's Finding Hope: Guidance for Supporting Those At-Risk.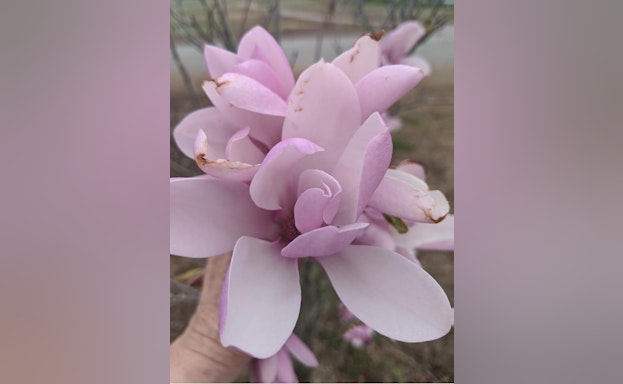 One of Kyle's memory trees.