In Memory of My Son on His Birthday
2 Aug 2018 — 3 min read
Tagged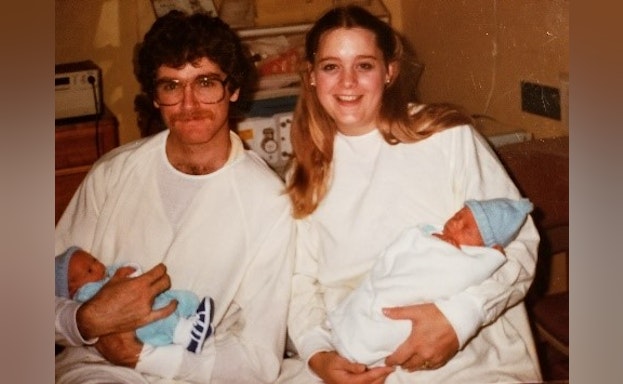 Aug. 2, 2018- August 14 was always an incredibly special day in our family. Just six months after the death of my own mother, I became a new mother on my twenty-fifth birthday – August 14, 1983. When my twins came home from the hospital, it was all hands-on deck, and it pretty much stayed that way throughout the years. It is its own category, this twin thing: everything is multiplied, not just by two, but exponentially, more than I ever thought possible.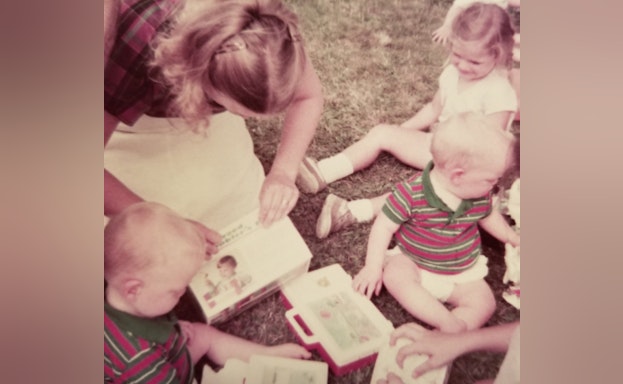 I was made to do this. From the moment we brought our twins home from the hospital, to the day they went off to college, we took on incredible challenges together. No sooner would we climb one mountain, than we would go on to tackle the next!
My boys will turn 35 this August, and I'll turn 60. The celebration won't go exactly as we'd hoped for. There were, in reality, beasts and mountains we could not overcome. Our Tom won't be here with us. We lost him on Friday, September 30th, 2016 after losing his long battle with depression; he died of a heroin overdose.
As I write this, our birthdays are just weeks away. I find that I am bottled up with emotion, fighting to hold it together. Even now, all of this doesn't make sense. I stand, when all I truly want is to crumble. I feel the fierce and undying love of a mother who cares for, nurtures, carries, and cries. Tom knew what my beating heart sounded like from the inside. He must know that the very same heart is broken now.
Our son lived life on his own terms. He listened, and sometimes took advice. He did not conform to social norms. He was a rebel; but not rebelling against anything or anyone. He was a free-spirit who lived in the present and on his own terms. He was a dreamer. He was a leader. He had followers. He could enter a room and brighten it with his smile, his attitude or just his presence. He had "It."
His biggest fight was within himself. Tom had a deep pain inside, and did not know how to process it or forgive himself for it. He tried to numb the pain of depression with alcohol and drugs. Our son was not prepared to fight his disease, the depression that clouded his living. We were not prepared. Tom did not die on his own terms. Our country is far behind in providing care for those among us fighting the dual beasts of depression and addiction.
Tom, we love you more than words can express, and I will hold you in my heart for as long as I live.
It's all good, my son. People need your story. Even when our hearts are breaking.
They need your light, and they need your darkness, too.
They need to hear about us – a mom , a dad, a sister and a brother who faced the worst nightmare, and lived anyway.
We are broken. We are exceptional. We are working to heal. And on August 14, we will celebrate our birthdays, and we will celebrate you.
In the end, I hope that the manner of your death doesn't overshadow how you lived: that you were a great kid with a beautiful heart, that we loved you, and that you loved us.
Happy Birthday to us! Love, Mom