"In My Feels": An AFSP Spotlight Interview with Liz Beecroft
19 Aug 2019 — 4 min read
By AFSP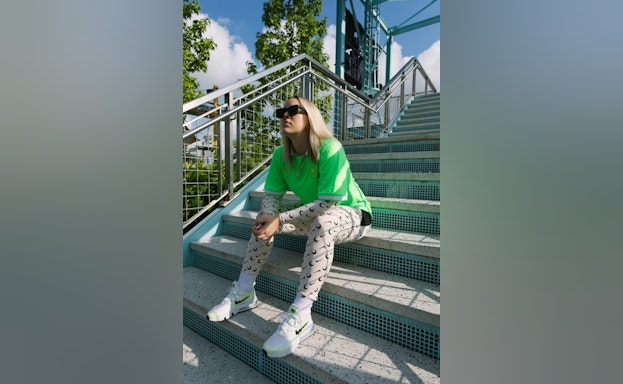 Aug. 19, 2019- Liz Beecroft is a professional psychotherapist and mental health advocate on Instagram. She is also an artist and designer! In July, her Nike "NYC By You" sneaker design — proceeds of which will be donated to the American Foundation for Suicide Prevention — was approved for creation and is available for purchase from August 19th until September 2nd. You can check out (and purchase) the sneaker here!
What feeds your passion for speaking openly about mental health?
My passion stems from my own personal struggle with my mental health. I've had three separate instances in my life — in elementary school, high school, and college — where I sought therapy because my mental health was on the decline. I once read a quote which I related strongly with, which says, "Your feelings are confined to your own mind, and you start to feel alone in your mentality." This resonated with me, because until I had begun speaking to a therapist, I felt very isolated in those moments.
After becoming a full-time therapist myself, I see how speaking openly and acknowledging the state of your mental health can help to bring self-awareness and a sense of control, as well as a growing comfort in discussing these difficult feelings more frequently. Having this understanding feels empowering, particularly when I speak openly about mental health online, and creates a sense of community and comradery.
Can you briefly explain the Nike "NYC By You" Sneaker drop, and how you got involved?
The Nike "NYC By You" sneaker drop is in partnership with Cultivator, a platform that allows creatives to tell their story through sneakers. I had been following Cultivator on social platforms for a while, and had always hoped to be given this opportunity to create my own sneaker. I applied In May, and from the get-go knew that I wanted to create a design that sparked mental health awareness.
I included in my application that I am a full-time psychotherapist who has been a sneaker lover ever since I was a kid. I wanted to use my mental health experience to merge these two passions of mine: not only to create a sneaker for a great cause, but to speak on it as a professional. In July, I was accepted to create my sneaker, and began the process of designing the shoe.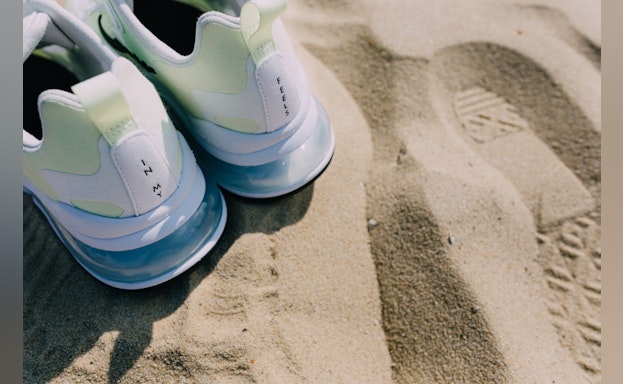 You named your custom Nike sneaker design "In My Feels." What does that concept mean to you?
Whenever someone hears the expression "in my feels" – as in, "I'm in my feels right now" – they tend to assume it's associated with a negative emotion, such as sadness. For me, the phrase "in my feels" simply means feeling, whether those feelings are happiness, excitement, gratefulness, anger, embarrassment, disgust, and so on. You're inherently always in your feels.
Allowing yourself to feel and have emotions is so powerful. One of the therapy models I use with my patients is Cognitive Behavioral Therapy (CBT), in which there's an emphasis on being in touch with your innermost feelings. In CBT, there's something referred to as the "CBT Triangle," which examines how our thoughts, feelings and actions are all connected. I want everyone to know that it is perfectly fine to feel emotions, whether they are good or bad, and that what's important is how we respond to them. In short: it's okay to feel the feels.
What are you hoping that people take away from the design of your sneakers?
I thought about this a lot when going through the design process. The green colorway on the sneaker represents the color associated with mental health awareness, and the wavy swoosh signifies that healing isn't linear.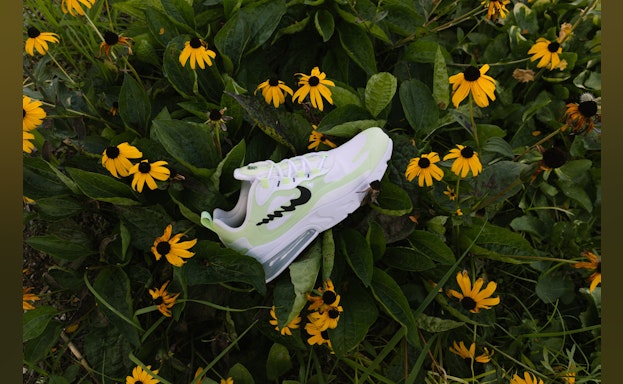 I want people to learn how they might take positive steps in their own lives to improve their mental health, and how they might best offer support to others, such as taking the initiative to educate themselves and those close to them on the risk factors and warning signs for suicide, as well as treatment and prevention. It's a big reason why I'm donating proceeds from the sales of this shoe to the American Foundation for Suicide Prevention.
Those affected by mental illness can often feel isolated. These sneakers are a way to show that there is more to someone than their mental illness, and that no one has to be defined by that alone. Most importantly, I'd like people to feel more comfortable about having an open dialogue regarding mental health. We all have mental health, just as we all have physical health. We are all, always, in our feels – and that's a great place to be.
---
To purchase Liz's Nike "NYC By You" sneakers, proceeds of will be donated to benefit AFSP, head to the Nike NYC By You Online Shop!