Is it Possible to Assess Short-Term Risk of Suicide?
15 Mar 2018 — 3 min read
By AFSP
Tagged BACKGROUND
Although we're relatively good at knowing if someone has longer term risk factors for suicide, we are not as good at assessing if someone is at risk within hours, days or weeks. In addition, the time between someone having a suicidal idea and engaging in suicidal behavior can sometimes be very short. Predicting short-term, or imminent, suicide risk when a person is in an emergency department or clinician's office can be difficult. We can't rely solely on a person' self-report of suicidal ideation.
Dr. Igor Galynker developed a tool to identify when a person is in what he calls a "suicide trigger state." According to Dr. Galynker, the main elements of the "suicide trigger state" (STS) include "ruminative flooding" and "frantic hopelessness." Ruminative flooding refers to when a person has rapid and repeated negative thoughts that are both confusing and difficult to stop. Frantic hopelessness refers to the feeling that life will always be painful and unchangeable, along with an overwhelming feeling of being "trapped." This combination of thoughts and feelings can trigger suicidal behavior.
QUESTION
Is there a tool that can accurately measure when a person is in an acute, or short-term, suicidal state?
STUDY
Dr. Galynker developed the Suicide Trigger Scale or STS-3, a 42-item scale that assesses both longer term, as well as more immediate, thoughts and feelings related to suicidal behavior. The scale would be used in emergency departments and doctor's offices to help predict short-term suicide risk.
The STS-3 scale is unique in that it is designed to measure the elements associated with the trigger state, and not suicidal ideation per se. In fact, the scale does not ask about self-harm or suicidal ideation at all. Instead, it asks about uncontrollable, negative and hopeless thoughts (ruminative flooding), and the feeling that nothing will change (frantic hopelessness).
During a study to assess the effectiveness of the scale, 175 adult psychiatric patients ages 18-65 were invited to participate. The STS-3 was administered on admission to the hospital for suicidal ideation or attempt, and again two to six months after discharge. 161 participants completed the scale on admission, and 54 completed follow-up assessments.
Importantly, participants did not know that the study was specifically focused on suicidal ideation and behavior. The Columbia Suicide-Severity Rating Scale was used to assess recent suicidal ideation and behavior, and the National Death Index and hospitalization data were used to document any deaths.
RESULTS
Overall, 13 of the 54 participants (24.1 percent) made a suicide attempt during the course of the study. Dr. Galynker's STS-3 scale proved to be a significant predictor of suicide attempts among patients within six months of their release from a psychiatric inpatient setting. This confirmed the results of a previous study using STS-3 in an emergency department setting.
TAKEAWAY
It may be possible to identify people who may be at short-term risk of suicidal behavior. Early identification offers an opportunity to save lives.
GRANT RELATED PUBLICATIONS
Zimri Yaseen, Curren Katz, Matthew S Johnson, Daniel Eisenberg, Lisa J Cohen, Igor I Galynker (2010): Construct Development: The Suicide Trigger Scale (STS-2), a Measure of Hypothesized Suicide Trigger State, BMC Psychiatry, 10: 110. http://www.biomedcentral.com/1471-244X/10/110.
Zimri Yaseen, Evan Gilmer, Janki Modi, Lisa J Cohen, Igor I Galynker (2012): Emergency Room Validation of the Revised Suicide Trigger Scale (STS-3): A Measure of a Hypothesized Suicide Trigger State. PLoS ONE 7(9): e45157. doi: 10.1371/journal.pone.0045157
Zimri Yaseen, Irina Kopeykina, Zinoviy Gutkovich, Anahita Bassirina, Lisa J Cohen, Igor I Galynker (2014): Predictive Validity of the Suicide Trigger Scale (STS-3) for Post-Discharge Suicide Attempt in High-Risk Psychiatric Inpatients. PLoS ONE 9(1): e86768. doi: 10.1371/journal.pone.0086768l
2009 Standard Research Grant
Grant Title: Predicting Emotional Dysregulation: Internal Consistency and Predictive Validity of Emotional Dysregulation Trigger Scale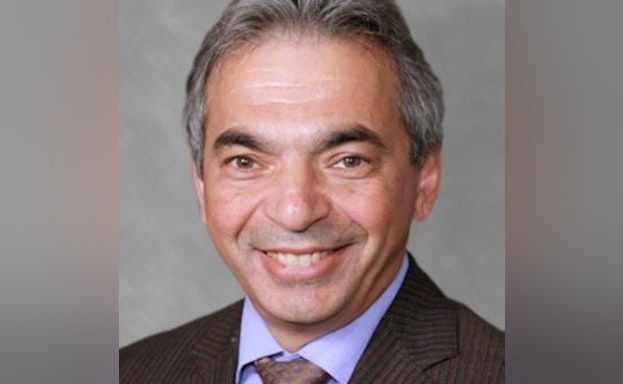 Igor Galynker, M.D., Ph.D., is the Associate Chairman for Research in the Department of Psychiatry at Mount Sinai Beth Israel, and the founder and director of the Richard and Cynthia Zirinsky Center for Bipolar, also at Mount Sinai Beth Israel. He is a professor of psychiatry at the Icahn School of Medicine in New York City.
Want Research Connections like this one in your inbox? Sign up for our mailing list.