Latinos & Mental Health: Current Issues and Reason for Hope
25 Jul 2017 — 4 min read
By Eric Moreno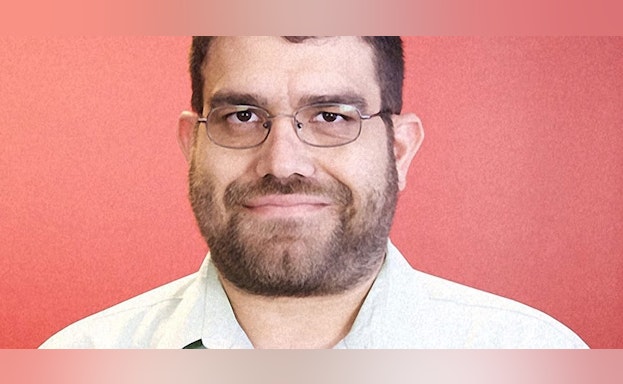 July 25, 2017- As is the case with Americans as a whole, about one in five Latinos currently suffer from a mental health condition, according to the National Alliance on Mental Illness.
Latinos face the most common mental health issues, including generalized anxiety disorder, major depression, and posttraumatic stress disorder.
But they also face unique issues.
The hostile U.S. political climate can spur fear, anxiety, and toxic stress among some Latinos. Bullying and school lunch shaming also can greatly stress Latino kids and schools. Wage gaps, alongside Latinos heavy use of social media and the complexities of how social networks impact mental health, also factor in. As suicide experts note, stress does not in itself cause suicide, but can be one of many contributors, and highlights the need for individuals to responsibly manage their mental health, especially when stressed.
Yet despite dealing with these conditions on a regular basis, Latinos are less likely to access mental and behavioral health care resources, especially children and young adults.
In fact, young adult Latinas born in the U.S. have higher rates of depression and suicide attempts than non-Latinas, a study found.

Why is this the case?
First, Latinos don't really talk about mental health, which is still shrouded in a negative stigma.
Only 20 percent of Latinos with symptoms of a psychological disorder talk to a doctor about their concerns, and only 10 percent contact a mental health specialist, according to the National Alliance on Mental Illness.
Second, even if they wanted to talk about it, Latinos might not find someone who would listen.
The current shortage of mental health professionals in the United States is more severe for Latinos and other minorities, who face barriers of language and culture that can make it hard to seek and get help.
These language issues also prevent many Latinos from being able to express themselves or discuss their symptoms with their healthcare providers.
This means Latinos may not get the treatment they need, and get worse and worse, Majose Carrasco of the National Latino Behavioral Health Association, told Pew Charitable Trusts that as a result of limited access to mental health care. "You could have suicide. You could have people ending up homeless or in jail."
Latinos are already the largest racial and ethnic minority group in the country and their numbers are increasing each year. Today, one in every six people is Latino; by 2035, that number could climb to one in four. By 2060, it may be one in three.
The overall health of Latinos will likely be an extremely important issue for everyone in the United States for decades to come.

What is being done about Latino mental health?
Armed with the knowledge of the obstacles that keep many Latinos from accessing available mental health resources, groups, organizations, and governmental officials across the country have taken steps to improve access to care in the Latino community.
For example, take the Consejo Project in the city of Fresno, Calif. (48.54 percent Latino population).
The project, part of the Department of Social Work Education at Fresno State, trains social work students to serve Spanish-speaking children, teenagers, and youths and examine and work through the systemic barriers that limit the access of Latinos to mental and substance use services in the San Joaquin Valley. The program's goals are to examine and hopefully eliminate the mental health care barriers in the area and to increase the number of bilingual and bicultural behavioral health professionals.
In Syracuse, NY (8.37% Latino population), college student Jestina Ortega has taken it upon herself to dispel the myths currently existing in the mental health field. Ortega is the co-host of the "Hora Latina" radio show and serves as part of the Latinx Undergraduates Creating History in America (La LUCHA) campus group. "It's usually family members," who are the ones responding to those who are in distress, Ortega told the Daily Orange. "They usually just say, 'pray about it,' and make it a religious thing instead of something to seek help for."
When it comes to bullying, the nonprofit organization Abriendo Puertas/Opening Doors has taken it upon themselves to help Latino parents with this problem that greatly affects their kids. "At the start of the year, we were inundated with calls from concerned parents who were desperate for information on … how to keep their families safe," said Sandra Gutierrez, founder and national director for Abriendo Puertas/Opening Doors.
The group has created a free online video for Latino parents to teach them how to help their children if they are the victims of bullying. The video, available in English and Spanish, can be viewed on the group's website. They are also distributing the video nationwide to social service providers, child care services, and faith-based organizations.
On a national level, the Department of Health and Human Services (HHS) has announced $195 million in funding opportunities for community health centers across the country to use for expanding mental health services. The centers receiving these awards will be announced in September.
"Addressing serious mental illness across our nation [is one] of the Department's top priorities," said HHS Secretary Tom Price in a news release. "Integration is key to solving these challenges. This funding will help our nation's health centers provide that integration for mental health services."
There is still work to be done.
Join us at 1 p.m. EST Tuesday, July 25, for a #SaludTues Tweetchat on Latino mental health issues and solutions as part of National Minority Mental Health Awareness Month in July.
Let's keep the mental health conversation going!
Eric Moreno is a digital content curator for Salud America!, a UT Health San Antonio-based nonprofit launched in 2007 that develops multimedia communications to educate and motivate our national online network — kids and parents, teachers, academics, and community leaders — to take action to reduce Latino childhood obesity and build a culture of health. Follow us on social media @SaludToday.