Law Enforcement Suicide: How Police and First-Responders Can Support One Another's Mental Health
22 Mar 2019 — 4 min read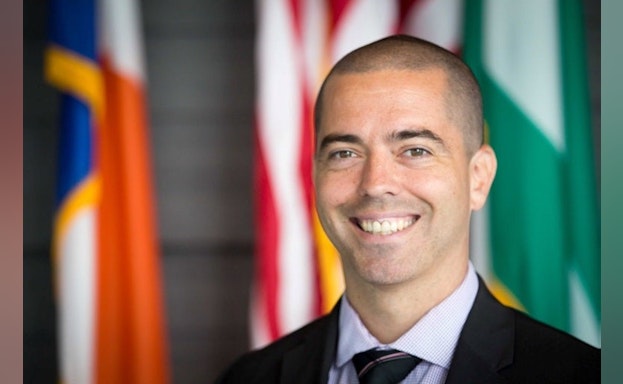 Mar. 22, 2019 - More law enforcement officers die by suicide than from being killed in the line of duty. For those who dedicate every single day to keeping communities safe, there can be a toll, and this toll isn't always visible.
The work of a police officer can cause stress, anxiety and depression. It can disrupt sleep, cause friction with family members, create financial worry, and contribute to alcohol abuse and the abuse of prescription pills. It can also lead to a decline in physical health. For some officers, these elements can create a feeling of isolation, hopelessness and helplessness – all risk factors for suicide.
So what can police officers and first responders – as well as their family and friends – do to support each other's mental health and stop suicide in law enforcement?
Normalizing That "It's Okay To Not Be Okay"
Law enforcement officers do the work of real-life superheroes, but they are also human, with feelings and emotions. It is normal for them to be impacted by what they see and experience every day. Ignoring one's emotions doesn't work. In reality, it makes things worse.
Specific incidents encountered on the job – or the culmination of many – can leave officers feeling a variety of emotions, thoughts, and physical sensations. This is normal. It is also normal to seek help. There's no need to try and sort everything out, or understand what's going on, by yourself. Talking with someone you trust is one simple strategy.
In some situations, seeking more help is necessary. Many agencies have peer support officers who understand the realities of the job, with special training designed to help. Officers can also reach out to their union to see about talking with a professional. In this case, the officer's department doesn't have to be alerted that they are getting help.
For those who don't want to talk, there is Crisis Text Line. By texting BLUE to 741741, you can connect with a trained crisis counselor who is willing to listen, all through text messaging. By using that keyword it simply lets them know you are in law enforcement somewhere in the country and need to chat. Crisis Text Line is free, 24/7, and confidential. (Non-law enforcement can text TALK to 741741.)
Officers who are doing well should keep these resources in mind, and check in on their fellow officers. Remember: there's no need to try and fix or solve their problems. What's important is just to be there for them and to listen. (More on active listening here). Officers can find some easy, practical tips on checking in with fellow officers here.
It's always good to encourage others that there's no shame in reaching out for help. Many officers who have faced a mental health challenge at some point have gone on to have long and successful careers. It's truly okay not to be okay.
Know the Risk Factors and Warning Signs
The old saying goes, "You don't know what you don't know." If you're not familiar with the risk factors and warning signs of suicide, you can't be on the lookout for them in yourself and others in your life. My great colleagues and friends at the American Foundation for Suicide Prevention have a quick and easy-to-read list of them here. (Further resources specific to police officers can be found here.) It's critical that people familiarize themselves with this information and pass it along to others.
With the research I am personally involved in, specifically with law enforcement suicide – conducting psychological autopsies and reviewing cases of officer suicide – some risk factors and warning signs I have specifically become aware of for police and first responders include: making previous suicidal statements, abusing alcohol, feeling like a burden to others, relationship issues, and a sense of hopelessness (i.e. feeling like their situation will never get better.). Police officers also often have quick access to lethal means (i.e. their firearm), enabling them to impulsively take their life before they can be connected to help.
Suicide is complicated, and research shows that it's never one factor that causes someone to take their life. Rather, it is frequently a combination of these things, along with an inability to cope with life's stressors.
Have a Plan for Your Mental and Physical Health
The work of those in law enforcement often entails going into harm's way, dealing with people in crisis and criminals, helping people at what may be the hardest moment of their life, and sometimes seeing the worst of humanity. It is therefore imperative that each officer has a plan in place to handle these things, and develop healthy ways to cope.
My previous work in hostage and crisis negotiation taught me always to 1) have a goal and 2) have a plan to achieve that goal. Mental wellness is no different.
I think of there being four pillars to the plan:
getting enough sleep
eating a proper diet
exercising (physical and mental health are closely connected)
spending time with family and friends
Realistically, of course, this can't happen every day. Police work is seemingly designed to interfere with each of these things: shift work can disrupt sleep; it's hard to get a good meal on busy days (or any meal for that matter); it can be easier to skip workouts on some days; and sometimes you miss important events like family parties and holidays.
The important thing is to make sure you don't drift too far away from each of these strategies. Try to make sure you don't go more than two or three days without checking in with yourself – and each other – on whether you're properly managing your mental health.
If you are currently having a tough time, you are not alone and it is not hopeless. Help is available and you have options.
Jeff Thompson, Ph.D., is an adjunct associate research scientist at New York State Psychiatric Institute/Columbia University Medical Center, a certified Psychological Autopsy Investigator and a 15-year veteran detective in the New York City Police Department.
This article is not written on behalf of any organization he is a member of or employed by.