Losing a Friend to Suicide at a Young Age
7 Jun 2019 — 5 min read
By Rachel Smoot
Tagged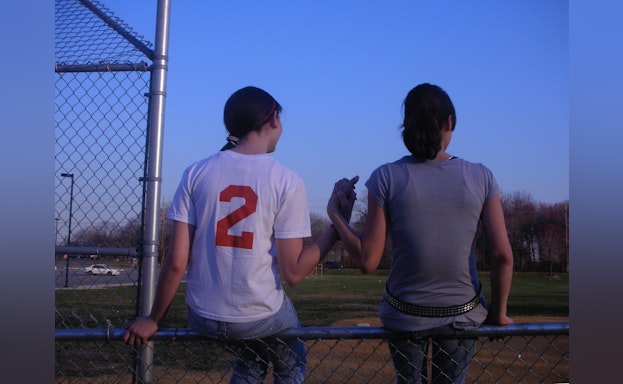 Jun 7, 2019 - Every October, on the first Sunday morning of the month, I wake up before sunrise and catch the train to participate in my local Out of the Darkness Walk for Suicide Prevention. I put on my sneakers, grab a coffee on my way into town, and join a crowd of Walkers at the Philadelphia Art Museum steps. AFSP's Philadelphia Community Walk has become a personal tradition, and one of my favorite days of the year. I've also walked in Pennsylvania, New Jersey, Florida, and Washington, D.C. I've walked in sun and pouring rain, and with friends and strangers alike. I've even walked 16 miles overnight in The Overnight. Why, you ask?
The World Health Organization reports that approximately 123 Americans die by suicide every day. That's one person every twelve minutes. An estimated quarter million people each year lose someone they love.
I walk because I believe that lowering the rate of suicide is an attainable goal. I walk because every life lost to suicide is a story ended too soon.
I also walk because I know what it's like to lose someone.
It was May 6th: that beautiful time of year when flowers are in bloom and the sun is really starting to shine. I was in middle school. That Saturday morning felt just like any other. I woke up on my living room floor, next to my two best friends after a fun Friday night sleepover.
"Theresa, wake up!" I shook her. It was time for me to go to dance class and for Theresa to go to her soccer game. It took a few nudges, but soon we were up and out the door. I hugged my friends and said I would see them later.
"We're still going to the mall tonight, right?" I called from the passenger side window of my mom's car. Theresa and our other friend Cara stood on the sidewalk, waiting for her mom to pick them up. I remember Theresa waving goodbye back to me, as I pulled off down the street.
A bunch of us went to the mall that night, but Theresa never came. I was standing outside the food court when I got the first phone call.
I will never know or understand why Theresa took her life. She was funny and beautiful, a star athlete with a sparkling personality. She was goofy and kind. People lined up to be her friend. In the following days, weeks, months, and years, I would be plagued by questions:
Why did she do it?
Why didn't she talk to me?
Why didn't she talk to SOMEONE?
How is this possible?
What am I going to do now?
I wish I could say I've finally figured out the answers to these questions, but I haven't, and maybe I never will.
What I do know is that I will always miss her. Every year, those first few days of spring when the sun begins to push through the clouds and birds sing and the air smells fresh and new – that's when it hurts the most. Sometimes when I'm walking through a store or flipping through radio stations and I hear one of Theresa's favorite songs, I feel like my heart might burst in my chest. Someone will say, "Oh, I love this song!" and I'll smile because I love it too.
I'm just one of the many, many people who felt this loss. Theresa's parents, sisters, family, friends, soccer coaches, and countless others. We all lost a piece of ourselves that spring day.
Theresa was the first friend I lost to suicide, but unfortunately she was not the last. I also walk for Anna, my brave and beautiful friend; and Zach, my long-time classmate, who had the most contagious laugh. We were teenagers at the time.
Losing a friend to suicide at a young age changes your life in a way you could never expect. Your world is shaken. Suddenly, there is danger and uncertainty at every turn. You have questions without answers, and you ask yourself, "What if it happens again? What if another friend is in pain, and I don't even know?" Not only are you forced to find a "new normal" going forward without the person you love, but you are confronted with the reality that someone could feel so hurt and alone that they would end their life.
The truth is, we are never alone, and there is always another option.
One of the ways I learned to cope with loss was simply by talking about it.
If I could share one thing with someone who is struggling, it would be this: know that there is someone out there who loves you and cares for you in all the places you feel broken. There is a stranger out there who has spoken with you in a coffee shop or on the train and thought, "I wish I could get to know her better," or "He seems like a great guy." There is someone out there who would miss you very, very much if you were gone. There is no shame or weakness in asking for help.
And if you are feeling the loss of a friend, I want you to know this: when it comes to grieving, there is no right or wrong, no start or finish. You will do many things – ache, scream, cry, laugh, wish, dream, remember – and that is all okay. There will be times you feel stuck in a dark fog, but flowers will bloom, and the sun will rise again. You will find your way out of the darkness.
I remember the nervous feeling in my stomach when I arrived at my first Out of the Darkness Walk. I worried that no one would talk to me or that someone might talk to me too much. I worried I would feel alone. Instead, I found a community of people affected by suicide, all with unique stories but standing united for a common cause. I found that it was okay to cry, and that it was also okay to smile and laugh. I have walked alongside old friends, and other times I have walked alone and met new faces along the way. Wearing colored beads helps me connect with others who have been through similar experiences.
AFSP's Out of the Darkness Walks allow us to join with others who have been affected by suicide and to remember those we have lost. It is also a time to raise funds, which go toward research, education, advocacy, and support for those affected by suicide.
Whether you are a long-time Walker or ready to take your first steps, I hope you will lace up your sneakers and join us as we walk Out of the Darkness. Wherever you are, I promise you will not walk this path alone.
Click here to find out more about AFSP's Out of the Darkness Walks.