Marathon in a Month: How Walking for Suicide Prevention Paved a Path Toward Healing
27 Jul 2021 — 4 min read
By Jen Hoye
Tagged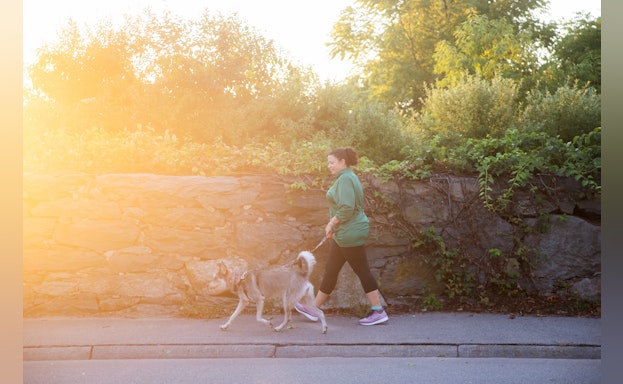 While most people we know celebrated Cinco de Mayo with margaritas and tableside guacamole, on May 5, 2021, my family and I marked the fourth anniversary of my brother Teddy's suicide. This was the first year that I did not hide in my bed throughout the entirety of Teddy's anniversary crying, enraged at all we'd lost, feeling hopeless and alone.
Instead, I spent this day walking to honor Teddy's memory, to bring comfort to other suicide loss survivors, and to raise awareness for the lifesaving work of the American Foundation for Suicide Prevention (AFSP) as part of Team AFSP's Marathon in a Month (MIAM). Walking for suicide prevention has quite literally paved a path toward healing for me following the loss of my brother.
Surviving complicated grief and coronavirus without my brother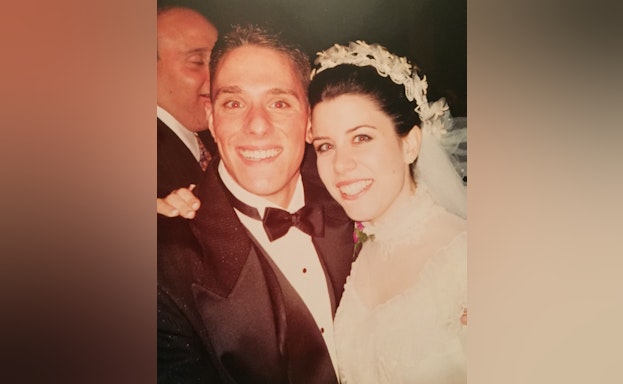 My brother, Teddy Fusco, Jr., was a kind, gentle soul with a big smile and an impish sense of humor. He was a natural giver, always willing and ready to help family, friends, and even strangers he met during his nearly twenty-year career as a DCR Ranger at the Massachusetts State House. Teddy's suicide in 2017 was a shock to all, and his death shattered both my family and my world.
Over the next three years, I worked through the complicated grief and trauma associated with surviving a suicide loss. Yet, I did not feel like a "survivor" at all. Instead, I felt as though I'd also lost my parents, who'd suffered the greatest loss a parent could endure. I'd lost close friends, who disappeared rather than face their own discomfort with suicide. And, I'd lost my health.
I found myself exhausted, unhealthy, and dangerously overweight; unable and unwilling to participate in life with my own family. My husband James and three beautiful children (Jimmy, Abby, and Joey) were also grieving the loss of Teddy, and they needed me.
I don't think it is a coincidence that the anniversary of Teddy's death occurred amid the global Coronavirus pandemic, an event for which my brother would have been better prepared that anyone – with supplies, practical advice and help, and with his humorous outlook on everything.
I found myself surrounded by family, but feeling terribly alone; so I took my rescue dog Penelope and went for a walk. I used this time to clear my head and to "talk" to my brother. I could barely walk one mile without stopping.
As time passed, Penelope and I walked further and further until we covered 10-12 miles each day. I felt stronger mentally and physically, and had begun to take an active role in my own healing and well-being.
Connecting with other suicide loss survivors through #HealingMiles
With many in-person events cancelled in 2020, I created something I called Healing Miles. In an online suicide loss survivor group, I offered to dedicate the first 5k walk of each day through the month of September (National Suicide Prevention Awareness Month) to their loved ones. Within minutes, I received more photos and names and stories than I could possibly remember in just one month. The outpouring of submissions showed me I could walk these "Healing Miles" every day for the rest of my life and only touch a fraction of those impacted by suicide.
I continued walking Healing Miles, and continue today. Following each walk, I share a public post on Facebook and Instagram that tries to capture who this person was, why they matter, and the love that their family has for them.
Connecting with Team AFSP's Marathon in a Month, the larger AFSP organization and community, and other loss survivors
In February and March 2021, I found myself in a walking rut. Healing Miles suicide loss remembrance walk requests had stopped, and I'd stopped walking with them. A Team AFSP Marathon in a Month post serendipitously popped into my Instagram feed one night, and I chose to go the "extra mile" with a commitment to 300 miles during the event (nearly twice my normal monthly average).
Marathon in a Month was scheduled for April 19-May 16, with Teddy's fourth anniversary falling right in the middle. It gave me a renewed sense of purpose and a way to bring some light into a normally somber time for my family. Across 305.01 total miles, I worked to give a voice to suicide loss survivors and to share their loved ones with the world.
The support of AFSP, particularly from Jessica van der Stad (Area Director for the Massachusetts Chapter of AFSP), was truly amazing. Jessica even joined me at a Taunton, MA City Council meeting to help raise awareness for the work of AFSP and suicide prevention resources available to individuals and organizations. Following, Jessica joined me for a wonderful one-mile walk through the city I call home.
During the Taunton City Council presentation (and with permission from their families), I shared the stories of some of the youngest for whom I have walked Healing Miles. Many of the families I've met along this journey I now count among my friends. We continue to support each other through our shared though individual experiences.
The larger AFSP organization has been a great source of hope, and has enabled me to connect with so many others like myself. Members of a club to which no one wants membership; connected through tragedy and a shared vocation to help end suicide.
Looking ahead, I have registered for the Greater Philadelphia Out of the Darkness Walk in October. My youngest son Joey and I will walk with Team Puggi, led by Jim Puggi's wife Lisa and daughter Morgan. Jim Puggi was one of those for whom I walked during Team AFSP's MIAM. Since April, I've grown closer to his daughter Morgan, bonding over our shared experiences, weight-lifting dads, and love for 80s rock. I'm honored to support Team Puggi's mission to help normalize conversations around mental health and to show others that we are never alone.
We are all stronger together.
Register for an AFSP event in your area, or create a campaign of you own.
Find an Out of the Darkness Walk near you.