My Brother's Most Important Lessons
9 Oct 2018 — 3 min read
Tagged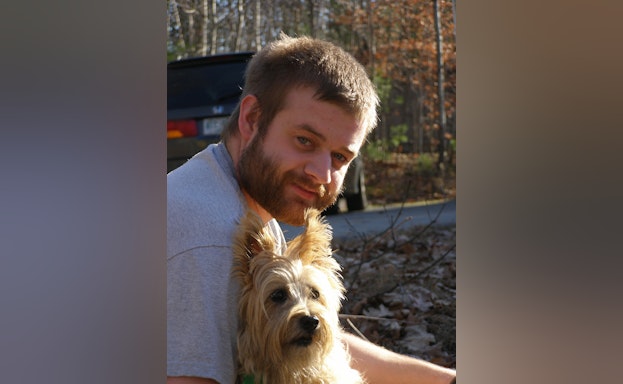 Oct. 9, 2018 - My initial thoughts following my brother Mike's death by suicide four years ago were that of sadness and shock. I wondered, simply, why it had happened. But in the time that's passed since then, I've begun to think deeply about the type of person he was. Rather than focusing on how he died, I find myself considering how he lived his life.
Mike was good at anything that involved math or strategic thinking. He loved doing puzzles and playing games. He was so creative that he had begun writing a book involving an entire world that he created. Though sometimes he needed motivation to do so, he liked going outside with our dogs and playing baseball and soccer in the front yard. Most of all, I think he liked hanging out with everyone in the family room, watching the Red Sox beat the Yankees, or just being with our family.
Thinking back to the type of person Mike was, it began to dawn on me that I should try to live my own life using his as an example in some ways. Although he was quiet and shy, Mike wasn't afraid to be who he was, or do what he wanted to do, out of fear of not fitting in. High school was sometimes difficult for Mike in terms of fitting in with others, just as it is for many people. He wanted to be friends with his peers, but didn't change who he was in order to do so. He talked to people others may not have given a chance, and wasn't afraid of anyone judging him. That's just who Mike was.
Mike helped other people out with things that came easy to him, but were difficult for others. He tutored people in math at the local community college. He was a great tutor not just because of his great understanding of math, but because of his patience with people. He knew what it was like to struggle to understand something, because he had the same difficulties with language that the people he tutored did with math. Mike worked very hard to develop different ways to help people understand concepts. He was so patient with me, once, that he essentially did an entire math project for me, which involved creating a picture of Fenway Park using equations to represent the lines of the ballpark. (I think he just really wanted to do that project!)
Another trait of Mike's was that he never got jealous of anyone. He was always happy about other people's accomplishments. After he passed away, I found out that he told other people about my accomplishments on several occasions. He was genuinely happy for other people.
Through Mike, I've learned not to overlook people whom others may think are different. (You may have a lot in common with them.) I've learned not to worry about what others may think of you. Life is too short not to be yourself. And while it's sometimes difficult not to be jealous, we should try to be happy for other people's achievements, because there will be times when something good happens in our own lives.
I wish I could tell Mike how he helped me live a better life.
Although he probably never realized it, we can all learn a lot from Mike.
To find an AFSP Out of the Darkness Walk near you, click here.