My Milestones: A Look Back at The Overnight Walks (Part Two)
24 Apr 2020 — 5 min read
By AFSP
Tagged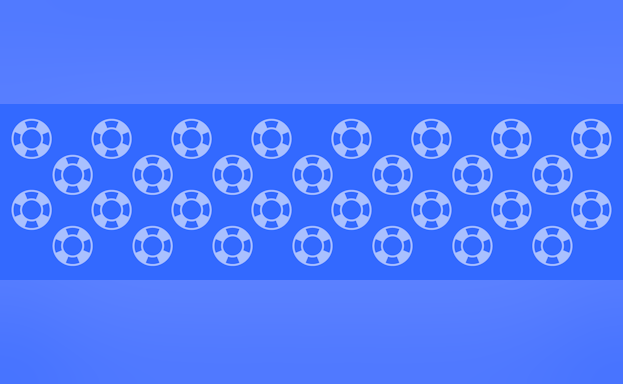 Our top priority is the safety and health of our Walkers, Crew, Volunteers, and Staff as we are closely monitor the developments related to Coronavirus (COVID-19). As such, the American Foundation for Suicide Prevention will be hosting its Out of the Darkness Overnight Walk as a virtual event on June 20, 2020. This event will mark the first Virtual Overnight to continue to honor loved ones we've lost to suicide or who struggle today, and to support those who are affected by the cause. For more information, please visit theovernight.org.
Apr. 24, 2020 - Once a year, at the American Foundation for Suicide Prevention's Overnight Walk, thousands join together to walk through the night to stop suicide. The host city for The Overnight changes each year, allowing participants nationwide the chance to honor themselves and their loved ones as they raise awareness and funds for this important cause. Over 17 years, The Overnight has traveled to nine major U.S. cities.
The 2020 Overnight Walk will be the first-ever virtual Overnight since the event was founded in 2002. To commemorate this milestone, we will be taking a look back, with Walkers sharing their stories from their first Overnight experiences at different host cities through the years.
Chicago
AFSP came to America's Second City in 2005 for the second-ever Out of the Darkness Overnight Walk, and has returned twice since. With each event the Walk has grown in participation, from both those traveling long distances to attend and with those local to Chicago area. In 2018 support from the local community rose to even greater heights, as the Chicagoland Community Walk became the first ever Community Walk to raise over $1 Million for the fight to #StopSuicide.
Carol Moore
Chicago – July 16, 2005
I first heard about the Out of the Darkness Overnight Walk from a radio commercial as I was driving down Lake Shore Drive in Chicago, headed to work. My brother had died by suicide in June of the previous year. From the moment I heard that commercial, I was determined to participate — not just in 2005, but each year, as long as I was physically able.
As the day grew near I began to feel nervous. Would I be able to walk that many miles? Did I have what it took to finish? Once I reached the Walk and checked in, I received so much love from both the volunteers and Walkers that it assuaged my initial nervousness.
Just as I had decided after hearing that radio commercial in 2005, I have been involved with The Overnight since, as a Walker in 13 Overnight Walks and as a Crew member in three. This year, I will be participating in the virtual Overnight.
Over the years, I have met many lifelong acquaintances that have assisted in my healing and personal growth beyond this tragedy. Participating in The Overnight has provided me hope, and a reminder that none of us are ever alone. I'll see you in June, with my cowbell!
Chris and Dennis Tackett
Chicago – August 12, 2006
We learned about the Overnight Walk in 2006, shortly after the death of our 26 year-old son, Jeff, to suicide in October of 2005. If healing was possible, we felt that this might be our best hope to begin that journey, connecting with others who shared a similar experience and truly understood what we were feeling.
On the day of the Walk, we honestly had no idea what to expect. Our Walker Coach introduced us to a couple who was further along in their loss journey, Ray & Mary Anne Burke. They took us under their wings for that first Walk, and we've remained close friends ever since.
As we walked through the night we met and spoke with many others, learning the stories of their loved ones and their losses — some fairly recent, like our own, and some many years earlier. Approaching Soldier Field at the end of the night, we saw the many luminaria bags, each representing a life lost too soon, lighting the path to the finish. The Closing Ceremony brought the event full circle, and from that point we knew that we would continue to participate each year.
The emotions felt from The Overnight are unlike anything else we've experienced. We look forward to seeing the dear friends we've made and, while we're pained seeing new faces with recent losses each year, we carry hope that this event — and the people that make it so special — can have the same tremendous healing impact for them that it has had for us.
Jan Evans
Chicago – June 27, 2009
My family and I have been involved with AFSP for over 20 years. Although 2009 was my first time walking in The Overnight, I've participated as a Volunteer or Crew Member from the very first Overnight Walk in Washington, D.C., in 2002.
I attended the first Overnight, in 2002, to support my daughter, who herself was walking for a friend suffering from depression who had previously attempted suicide. The experience of watching those walking was such an inspiration.
It took me a few years to build up the courage to decide to take on a journey of that distance. I had the same concerns as many: I had just turned 60; could I walk that far?
One would think this event would be quietly solemn, but it wasn't; instead, I experienced a hopeful and inspiring energy. As we walked, we bonded with complete strangers, asked questions, listened to stories and shared our own. I was motivated and encouraged to the finish line by those who were walking all night long to honor their loved one.
My son, Benji, walked with me in 2009, and I've been fortunate in the years since to have walked with each of my four children, as well as my sister. I am now preparing to walk in my 11th Overnight.
When people ask me whether or not they should walk The Overnight, I tell them to just do it! The support and resources provided by the AFSP Overnight Coaches make fundraising easier, and if you plan to walk at a slower, steady pace, you can manage the 16-18 miles.
Over the years, I've developed wonderful friendships with other Walkers, formed from that very first experience in 2009. I look forward to seeing them — and you — this June, for the Overnight Walk.
Register today to participate in the American Foundation for Suicide Prevention's first-ever virtual Out of the Darkness Overnight Walk on June 20, 2020.