My Second Chance
10 Apr 2018 — 4 min read
Tagged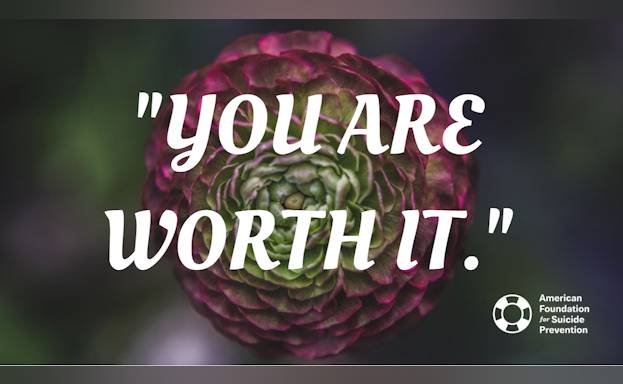 April 10, 2018 - My mother and father met when they were just teenagers – a mad and crazy love at first sight, like old souls reuniting after many lifetimes. They had me at 17. According to my family, my mom was the life of the party: the one who made you stop the conversation you were having mid-sentence just to watch her walk into the room. Magnetic, charming and full of life. She loved to dance and sing, and loved our family very much.
But she suffered tremendously on the inside. My mom was unable to deal with the spiritual sadness that loomed within her. She tried to numb the pain with drugs and alcohol, but eventually that stopped working. Alone in a hotel room one April night, she ended her life. She was 20 years old.
I was three at the time. It took me years to fully understand she was gone forever. I waited for her by the window. I slept propped up against the door to my Auntie's room, scared to be alone but even more scared to reach out. I felt undeserving and unloved. I couldn't stop wondering: didn't my mother love me enough to stay?
My dad was left to pick up the pieces and raise me as best he could. He also suffered from alcoholism and drug addiction. Now he was depressed from losing the love of his life. He died spiritually when we lost her, but managed to walk through his grief and sadness one day at a time. He taught me everything that was important to him. I learned to play the guitar, sing every song on the planet, shoot guns, and throw knives. We watched Bruce Lee movies together to see if we could pick up some nun-chuck skills! These were good times. My father was my best friend, my everything. I tried never to do anything to upset or disappoint him, for fear he might leave me, too.
My early teen years were pretty rough. I had no idea who I was or where I was going. Feelings of worthlessness and despair took over my entire being. I, too, turned to drugs and alcohol to numb the pain.
I found myself lying on the floor, contemplating my own mortality. I had spent all those years being mad at my mom for leaving me, but now I wondered if she had been on to something.
The depths of my brokenness were killing me inside and out. My soul felt old and tired, but death wasn't really what I wanted – I just had no idea how to live.
And then our house got raided. The police found illegal controlled substances and charged us with intent to sell. My dad and I both went to jail.
This left us free to have a second chance.
Together, we found our way to a 12-step recovery program. Seeing my dad sober and smiling felt like a miracle. I have been clean and sober ever since. That was in 2001. Woohoo!
Working the twelve steps of recovery allowed me to uncover the broken parts of me and begin to let them heal. I discovered my spiritual side, and realized all the shame and guilt I'd felt was actually a gift, because I could now help others by sharing my own painful experiences. I felt I had a purpose. Now I was truly free.
Although my father loved recovery and the new life we were embarking on, he still suffered within. He shared himself with no one and couldn't find the healing I had found. All my best efforts to force happiness and love on him still couldn't shake the emptiness, loneliness and despair he felt. I worried about him, and prayed to god, "Please don't take him away from me, Creator! Please!"
Despite my efforts to love him into staying, I was powerless. My dad stepped out of his apartment, walked into the woods nearby, and ended his life on the same day my mom had taken her life 26 years prior.
Some days are easier than others. I miss him every single day of my life, but I honor each day as it comes. Although my worst fear came true, I realized: I LOVE ME ENOUGH TO STAY.
Acceptance, I realized, was the answer to my problems. I must remember: I have been granted a second chance. To ensure I keep it, I must look within, be honest with myself, stay clean one day at a time, and live a life that is rich in love, quality, friendships and inner peace. It isn't always easy. But I do my best to live in the present moment with a grateful heart and selfless spirit.
Every day is a choice. I choose to carry out the happiness my parents couldn't find here. The present moment is all I have, so I choose to make the best of it. I sing out loud (in my terrible, 'can't carry a tune' voice), laugh at myself, smell the damn roses, and jam out to my favorite old-school, car bumpin' music, just like my dad used to!
I still carry the burden of my parents' pain. I still feel worthless sometimes, and afraid of being unloved. I'm not sure if these feelings will ever entirely go away. But when they do creep up, I hug my loved ones tight, knowing that the more I give love to them, the more I combat those yucky feelings, and transform them into love.
I embrace all of me, and all that I've been through, and use it as a force for good. It is in giving that we receive. My spirit is joyful. My soul is energized, and my mind is at peace.
If you are struggling, you are not alone. I feel you, I understand you, and I am fighting for you. Please give yourself the gift of reaching out and talking to someone about your pain. YOU ARE WORTH IT.
Help is always available. Find support here.