NAMI & AFSP Celebrate 17 Congressional Leaders with '988 Crisis Response Champion Award'
June 20, 2023 – 3 min read
By AFSP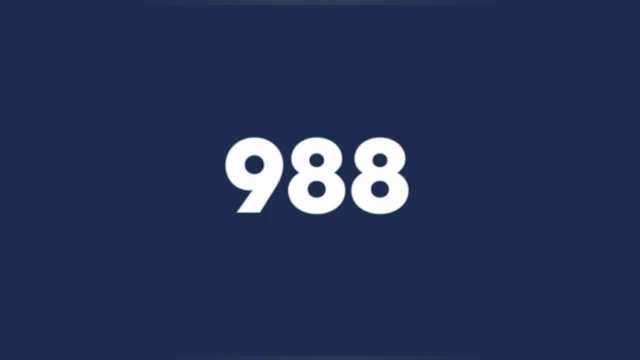 Washington, DC (June 20, 2023) – Ahead of the one-year anniversary of 988's nationwide availability, the National Alliance on Mental Illness (NAMI), the American Foundation for Suicide Prevention (AFSP) and the #ReimagineCrisis campaign recognized 17 members of Congress for their life-saving work to improve our nation's response to mental health and suicide crises. The "988 Crisis Response Champion Awards" were announced today and will be bestowed this evening at a reception on Capitol Hill.
"In the first year since 988 became available nationwide, millions of people have been able to receive support during a crisis — a testament to the bipartisan work accomplished in the halls of Congress," said NAMI Chief Executive Officer Daniel H. Gillison Jr. "As the proverb goes, 'If you want to go fast, go alone. If you want to go far, go together.' The 988 Crisis Response Champions exemplify the incredible change we can create for people affected by mental illness when we work together to find common ground and advance policies that reimagine our mental health crisis response."
"Today we recognize and celebrate the one-year milestone since the transition to the 988 Suicide & Crisis Lifeline, an important achievement made possible by the bipartisan 988 Crisis Response Champions who recognized that investing in the 988 Lifeline would help save lives," said AFSP CEO Robert Gebbia. "Today we not only celebrate the Lifeline's success in helping millions of people in suicide and mental health crisis, we recommit to working together to ensure that everyone struggling with their mental health is connected to the support and services they need in a timely manner."  
The 988 Crisis Response Champion Award recipients, in alphabetical order, are:
Tammy Baldwin (D-WI)
Susan Collins (R-ME)
John Cornyn (R-TX)
Catherine Cortez Masto (D-NV)
Jerry Moran (R-KS)
Lisa Murkowski (R-AK)
Jack Reed (D-RI)
Don Beyer (D-VA)
Lisa Blunt Rochester (D-DE)
Tony Cárdenas (D-CA)
Tom Cole (R-OK)

Rosa DeLauro (D-CT)

Brian Fitzpatrick (R-PA)
Cathy McMorris Rodgers (R-WA)
Seth Moulton (D-MA)
Grace Napolitano (D-CA)
Chris Stewart (R-UT)

 
Designated by bipartisan and unanimous action in 2020 — and supported by NAMI and AFSP advocates — the three-digit dialing code for the 988 Suicide and Crisis Lifeline became available on July 16, 2022, for anyone, anywhere to call, text or chat online during a mental health or suicide crisis. Since then, more than 4 million contacts have been routed to 988, ensuring people in crisis can reach a trained crisis counselor. This is thanks in large part to significant federal efforts and investments led by the 988 Crisis Response Champion Awardees.
In addition to the three-digit number itself, states and local communities are working to build services to ensure people in crisis have someone to talk to, someone to respond and a safe place to go. NAMI, AFSP and the #ReimagineCrisis Campaign partnership of over 50 national groups will continue to work with Congress and the Administration to support this work across the country. Learn more about NAMI and AFSP's efforts around 988.  
###
The National Alliance on Mental Illness is the nation's largest grassroots mental health organization dedicated to improving the lives of individuals and families affected by mental illness. Join the conversation at  NAMI.org | Facebook.com/nami | Instagram.com/namicommunicate | Twitter.com/namicommunicate | TikTok.com/@nami | LinkedIn.com/company/nami | YouTube.com/NAMIvideo
The American Foundation for Suicide Prevention is dedicated to saving lives and bringing hope to those affected by suicide, including those who have experienced a loss. AFSP creates a culture that's smart about mental health through public education and community programs, develops suicide prevention through research and advocacy, and provides support for those affected by suicide. Led by CEO Robert Gebbia and headquartered in New York, with a public policy office in Washington, DC, AFSP has local chapters in all 50 states and Puerto Rico, with programs and events nationwide. Learn more about AFSP in its latest Annual Report and join the conversation on suicide prevention by following AFSP on Facebook, Twitter, Instagram, and YouTube. 
Media Contact: PR Manager, [email protected]