Nation's Largest Suicide Prevention Organization Honors Dr. Edwin Boudreaux with Research Award
3 May 2021 — 2 min read
By AFSP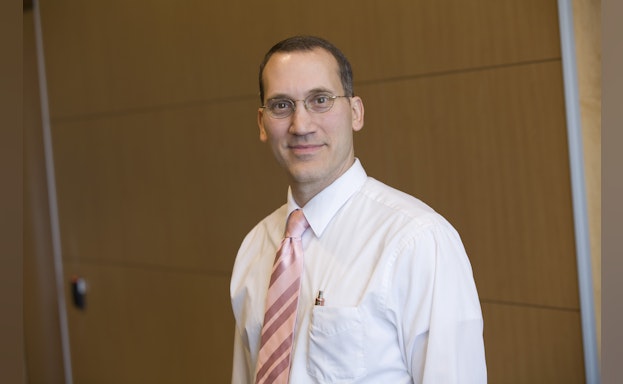 American Foundation for Suicide Prevention Presents Award
for Work in Emergency Departments
"AFSP is thrilled to present Dr. Edwin Boudreaux with the AFSP Research Award. His research focuses on bringing suicide prevention to Emergency Departments and health care centers and has likely contributed to saving countless lives. Dr. Boudreaux's research demonstrates the important roles for assessment, evidence-based care and support for patients who are thinking of or attempting suicide and receiving treatment in Emergency Departments and health care settings. His work supports our Project 2025 goals," said Jill Harkavy-Friedman, AFSP vice president of research.
Dr. Boudreaux studies ways to expand and improve the safety net for patients at risk for suicide through all levels of the healthcare system (EDs, inpatient and outpatient settings) by focusing on the importance of coordination within, and between, each level of care and setting the system to better identify individuals that are at risk for suicide so that providers can offer them proper, effective care.
Dr. Boudreaux received a focus grant in 2016 to look at Safety Planning Interventions to Reduce Short Term Risk and is an important researcher involved in AFSP's Project 2025 goal to reduce the annual rate of suicide in the U.S. 20% by 2025. He is a Professor of Emergency Medicine, Psychiatry and Quantitative Health Sciences and is the Vice Chair of Research for the Department of Emergency Medicine at the University of Massachusetts Medical School. He's also part of the faculty with the Zero Suicide Institute.
Dr. Edwin D. Boudreaux is a clinical health psychologist and Professor of Emergency Medicine, Psychiatry, and Quantitative Health Sciences at the University of Massachusetts Medical School, with 20 years of experience in Integrated Behavioral Health across a variety of settings. He specializes in the successful implementation and sustainability of Integrated Behavioral Health through continuous quality improvement methods and enabling technologies. He is an AFSP Scientific Advisor, has been awarded grants from NIMH, the National Institute on Drug Abuse and other funding groups, and was a member of AFSP's workgroup on reducing suicide risk in emergency departments. In May he joins AFSP's Scientific Council.
For more information about Dr. Boudreaux's work, here is a short research video in which he was interviewed.
To register for this event: Click here.
The American Foundation for Suicide Prevention is dedicated to saving lives and bringing hope to those affected by suicide. AFSP creates a culture that's smart about mental health through education and community programs, develops suicide prevention through research and advocacy, and provides support for those affected by suicide. Led by CEO Robert Gebbia and headquartered in New York, and with a public policy office in Washington, D.C., AFSP has local chapters in all 50 states with programs and events nationwide. Learn more about AFSP in its latest Annual Report, and join the conversation on suicide prevention by following AFSP on Facebook, Twitter, Instagram, and YouTube.