Overnight Walker Coach Profile: Christopher
21 May 2019 — 1 min read
By AFSP
Tagged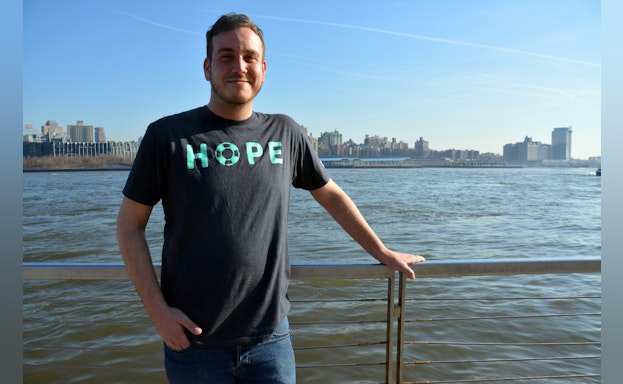 The 2019 Out of the Darkness Overnight Walks will be in San Francisco on June 8, and Boston on June 22.
Each participant is assigned to a Walker Coach who supports and helps them with any questions they might have along the way.
How long have you worked for AFSP?
I started my role at AFSP on January 7th of this year!
How do you describe your job to other people?
I tell them that every day I help people join a cause that can saves lives. From 9 a.m. to 5 p.m. each day, I am a Coach, a friend and a support system to hundreds of people who are my Walkers.
What is your favorite part of your job?
My favorite part of my job is connecting with Walkers and forming a friendship with them. There is nothing I love more than helping people who I've formed a unique bond with.
What are you most looking forward to at the Overnight Walk?
I am most looking forward to meeting all of the people in person that I've been able to connect with over the phone and via email. I look forward to being in the same space with them, getting the chance to continue assisting them on this journey to honor their loved ones or themselves. I'm so excited to be side-by-side with participants through the night.
Why should people do the Overnight Walk?
The Overnight Walk is an amazing experience that brings people together for the same goal. It's an event for healing and growth. Together we are stronger, and together we can stop suicide.
Fun fact about you!
I am obsessed with Buffy the Vampire Slayer and Taylor Swift.
What are your honor bead colors?
I wear green for myself, blue for the cause, and purple for my friends.