Overnight Walker Coach Profile: Francesca Dawis
28 May 2019 — 1 min read
By AFSP
Tagged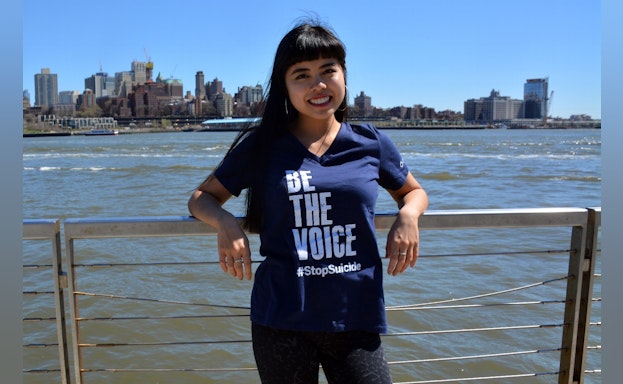 The 2019 Out of the Darkness Overnight Walks will be in San Francisco on June 8, and Boston on June 22.
Each participant is assigned to a Walker Coach who supports and helps them with any questions they might have along the way.
How long have you worked for AFSP?
I just started on April 1, 2019! This is my first walk season.
How do you describe your job to other people?
I start by describing the Overnight Walk and what an incredible, moving event it is. I explain that Walker Coaches are Walkers' number one source for training and support during their Overnight journey — we ensure that the Overnight Walk is a success!
What is your favorite part of your job?
I feel incredibly lucky to work in suicide prevention, a cause that I have personal ties to and care deeply about. Since I am emotionally invested in AFSP's mission and programming, I am motivated and inspired to come to work every morning. That's rare for a 9 to 5 job!
What are you most looking forward to at the Overnight Walk?
I can't wait to meet my Walkers in person. In working so closely with them, we develop unique and special relationships. It'll be exciting to put faces to the names.
Why should people do the Overnight Walk?
Suicide affects people in many ways and can often lead to a feeling of isolation. The Overnight Walk is a chance for people to unify in solidarity for suicide prevention and show that no matter your journey to get here, you are not alone. Whether you have lost a loved one to suicide or you personally struggle with suicidal ideation, you are welcomed with open arms. It's a special opportunity for people to share their own stories, support each other and heal together, and raise money for an important cause.
Fun fact about you!
I'm also a professional actor and violinist.
What are your honor bead colors?
Green and blue.