Overnight Walker Coach Profile: Grace
1 May 2018 — 3 min read
By AFSP
Tagged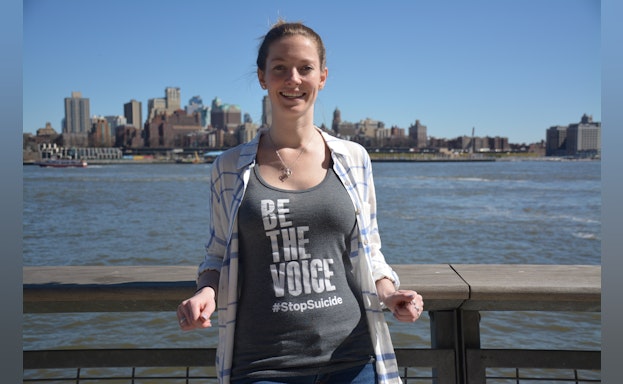 The 2018 Out of the Darkness Overnight Walks will be in Dallas on June 2 and Philadelphia on June 16.
Each participant is assigned to a Walker Coach who supports and helps them with any questions they might have along the way.
How long have you worked for AFSP?
I started working here in February of 2017. This will be my second Overnight season with AFSP.
How do you describe your job to other people?
People are usually confused about what a Walker Coach is. I usually start by explaining a bit about the Overnight Walk, the event, the location and the requirements in order to walk. Then I describe my position. We're here to guide the participants and follow up on their fundraising and make sure that they are prepared for the day of the event. We help our Walkers by providing creative ideas for fundraising and supporting them any way we can along the way.
What is your favorite part of your job?
My favorite part of my job is being able to connect with my Walkers and the participants on the day of the event. It's always really powerful to hear so many stories about how suicide has affected families from all different walks of life. As a loss survivor myself, this has been a really humbling experience for me. It's amazing to see the amount of people who support this cause. People come from all over the country and stand together to fight against this leading cause of death. It's so powerful and incredibly moving.
Tell us about a favorite moment on the job.
My favorite moment on the job was making a personal connection with one of our participants in the Dallas Overnight. After speaking with him a few times, we realized that we both went to the same elementary/middle school here in New York. Such a small world!
Why should people do the Overnight Walk?
The Overnight is amazing. At my first event in San Diego I was shocked by the number of people who were there – parents walking for the loss of a child, veterans walking in support of our service members: the list goes on. There is so much love in the air at the Overnight. It's a powerful experience and I feel just about every emotion through the entire event. I was grateful to be surrounded by people who I know are so dedicated to creating a culture that's smart about mental health, and in which people feel comfortable talking about it. I think people should participate in the Overnight because the community and the support is like nothing you've ever seen before.
Fun fact about you!
I was 10 pounds when I was born!
What are your honor bead colors?

A huge part of the Opening Ceremony at the Overnight Walk is our Honor Bead Ceremony. We use different colors to show our personal connection to the cause and to help us better identify those who understand our experience. I wear orange, to represent the loss of a sibling.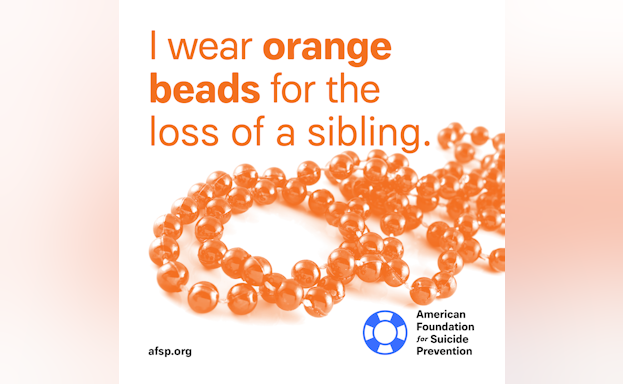 In 2009, I lost my older brother Daniel to suicide. Dan was the goofiest and most outgoing person I knew. Like many people affected by suicide, our loss came as a huge shock to my family. Since Dan's passing, we have advocated for suicide prevention and have kept Dan's memory alive in our hearts. Each year, my family joins AFSP in our Westchester Out of the Darkness Community Walk in honor of my big brother.
Click here to register for the 2018 Out of the Darkness Overnight Walks in Dallas on June 2 and Philadelphia on June 16.