Overnight Walker Coach Profile: Maggy
10 May 2018 — 2 min read
By AFSP
Tagged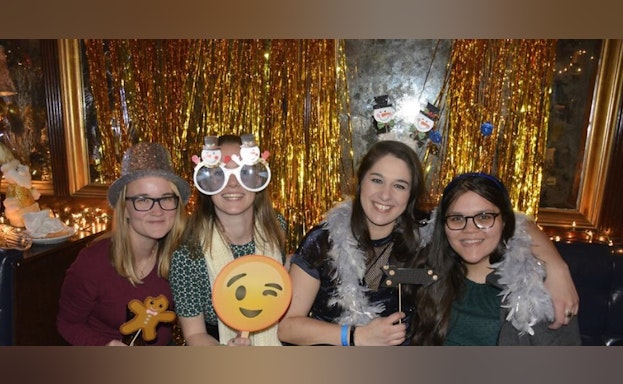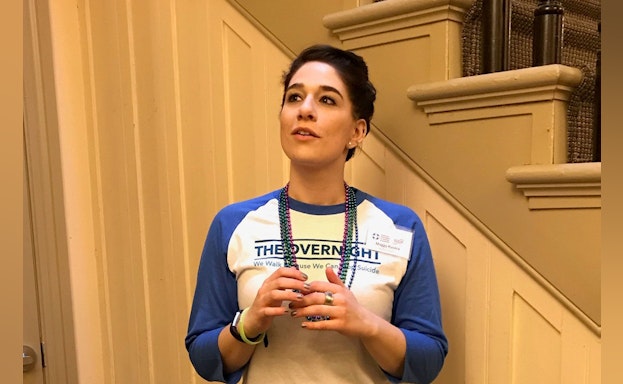 Each participant is assigned to a Walker Coach who supports and helps them with any questions they might have along the way.
How long have you worked for AFSP?
I've worked for AFSP for a year and a half.
How do you describe your job to other people?
It depends on how much time I have! I usually say that I work on the development team for the American Foundation for Suicide Prevention. If someone asks more questions, I say that I help out people participating in one of our Out of the Darkness Overnight Walks.
What is your favorite part of your job?
I love when I get to meet my Walkers and put a face to their name or their voice! I spend a lot of time corresponding with a lot of people, so it is amazing to meet them in real life, hug them, and thank them for all of their hard work.
Tell us about a favorite moment on the job.
Last year, I was watching the closing ceremony at the San Diego Overnight with one of my Walkers. He was standing with his wife at his side, observing the huge group of people around him. He then turned to me and whispered through his tears: "I just didn't realize how many people this affected." Seeing how moved he was by the strength of the Overnight community was a beautiful experience.
Why should people do the Overnight Walk?
An event like The Overnight allows people to talk openly about suicide and mental health, as our Walkers reach out to their friends, family and community in asking for donations. I love when one of my Walkers tell me they reached out to an old friend or coworker, and that the person responded by sharing a story of how suicide has personally affected them, and my Walker hadn't even known. It is amazing to be a part of an event that inspires people to share things they may have never told another person before.
Fun fact about you!
I love to sing! Sometimes you might catch me singing if I call you and you pick up after one ring and I am still stuck in a song.
What are your honor bead colors?
Purple (relative or friend), green (struggled personally), blue (support the cause), and teal (friends and family of someone who struggles).

As an attempt survivor and someone who lives with a mental health condition, I am most proud of my green beads. I use my own personal experience to fuel my work and relate to my Walkers. I am extremely passionate about our cause and I feel so lucky to work at AFSP.
Click here to register for the 2018 Out of the Darkness Overnight Walks in Dallas on June 2 and Philadelphia on June 16.