Overnight Walker Coach Profile: Samantha
14 May 2019 — 2 min read
By AFSP
Tagged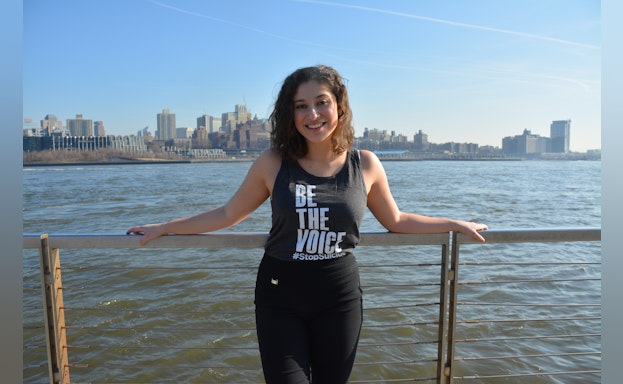 The 2019 Out of the Darkness Overnight Walks will be in San Francisco on June 8, and Boston on June 22.
Each participant is assigned to a Walker Coach who supports and helps them with any questions they might have along the way.
How long have you worked for AFSP?
I've been working with AFSP for a few months now, starting on January 7, 2019!
How do you describe your job to other people?
I am an Overnight Walker Coach with the American Foundation for Suicide Prevention, providing emotional support and specific resources to those who have been affected by suicide. My main priority is helping my Walkers prepare for The Overnight and being there with anything they need.
What is your favorite part of your job?
My favorite part of my job is developing a close friendship with my Walkers, speaking to them whenever I can. Hearing stories of why they walk inspires me and encourages me to open up to others about my personal story.
What are you most looking forward to at the Overnight Walk?
What I am looking forward to at the Overnight Walk is to really connect with my Walkers and become part of the Overnight family. I really want to bring out the best in my Walkers and be there for them, and want to do the same for my fellow colleagues at The Overnight because they give me the strength and confidence to excel at my role as a Walker Coach. I am looking forward to sharing this wonderful opportunity with everyone. This is my first Overnight Walk, and I can already feel the excitement and emotional healing. This means the world to me.
Why should people do the Overnight Walk?
People should participate in the Overnight Walk because you become part of an unforgettable family. The Overnight is a truly healing and connective experience, where you will meet others from all over the country who share one goal — to stop suicide. The Overnight allows you to express yourselves and your emotions in an open and accepting environment, with no judgment. The amount of emotional support at The Overnight is extraordinary and should be shared with everyone.
Fun fact about you!
I danced ballet, lyrical, tap, jazz, and point, while also competing, for 14 years.
What are your honor bead colors?
My honor bead colors are Blue and Teal.