Phantogram releases new two-track digital single, proceeds benefiting American Foundation for Suicide Prevention
21 May 2018 — 3 min read
By AFSP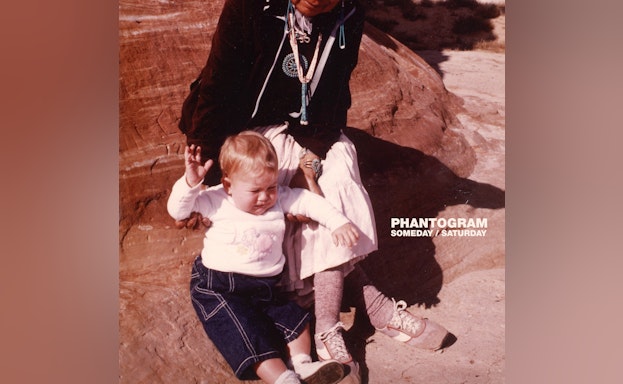 New original track "Someday" honors the memory of those lost to suicide, and the grief and hope carried every day by family and friends left behind; B-side is a tribute to Sparklehorse's Mark Linkous, a formative influence for the band
May 21, 2018 - In 2016, while working on what would eventually become their album Three, Phantogram's Sarah Barthel and Josh Carter were crushed when they suddenly lost Sarah's sister (and Josh's childhood friend) Becky to suicide.
Months later, returning to the studio to start the process of picking up the pieces to finish the album, they resumed work on a song they'd begun building around samples of the classic Al Green songs "I'm Still in Love with You" and "Livin' for You" – and which the loss of Becky had imbued with new meaning for the duo…. But working on the song still proved too painful, and the song was tabled.
This spring – following a lengthy healing process during which Barthel and Carter began to speak out regularly at shows and in interviews as part of their efforts to raise awareness about suicide prevention and to destigmatize mental illness – they came back to the song, and the beautiful recording stands as the latest piece of their ongoing campaign for the cause.
"Someday" depicts the unspeakable grief, self-blame and sorrow that ensue after a loved one's death from suicide, but ultimately also conveys a transition toward hope, and an acknowledgment that life goes on and must be lived fully by survivors… and also a message of hope and love for anyone struggling with depression, suicidal thoughts or other crises as the songs darker initial verses give way to the light of the chorus lyric: "I'm always going to miss you, I'm always going to feel you in everything that I do… oh I love you so".
The release will be available Friday, May 18 via digital download and streaming services worldwide. The never-before-released B-side is a cover of "Saturday" by Mark Linkous, whose band Sparklehorse was a major early musical inspiration for Carter. These recordings are the first new music released by Phantogram since Three's Top 10 album debut in October of 2016.
Proceeds from sales and streams of both tracks will go directly to the American Foundation for Suicide Prevention (AFSP) to support their mission to save lives and bring hope to those affected by suicide. Phantogram has worked with the organization before, and was honored with AFSP's Public Awareness Award at the non-profit's LifeSaver Gala on May 16th, 2018 in New York City.
During their acceptance speech, Sarah spoke about the power of community support and their own journey since Becky's death, saying "We've learned that when you reach out, people reach back. Our fans, our friends and family, other artists and strangers were overwhelming in their support for us, and also for each other. The stories we've all shared with each other have helped fend off feelings of isolation, building an ongoing community that will continue together to break down stigmas and a tendency toward silence."