Jul. 1, 2018- Veterans are our family members, friends, co-workers, and neighbors. Every veteran suicide death is a tragedy, and even one suicide is too many. That's why the U.S. Department of Veterans Affairs (VA) has made suicide prevention our No. 1 clinical priority — and why we at VA are working closely with organizations like the American Foundation for Suicide Prevention, creating high-impact partnerships that are vital to preventing veteran suicide.
Each year, nearly 45,000 people in the U.S. die by suicide, and veteran suicides account for almost 18 percent of all suicide deaths among U.S. adults. Veterans and nonveterans alike may experience suicide risk factors such as stressful life events, a substance use disorder, and certain mental and physical health conditions. But veterans may have had other experiences related to their service — such as a challenging return to civilian life following separation from the military — that could increase their suicide risk.
At VA, our goal is to prevent suicide among the 20 million veterans in the U.S. However, only about half of veterans use VA services, and only about one-third have received VA health care in the past year. Taking a public health approach to suicide prevention, VA has broadened its focus to reach all veterans, even those who do not — and may never — seek care within our health system.
VA is also tailoring its prevention efforts for different veteran populations based on their suicide risk. Some efforts are designed to reach all veterans regardless of their risk level, others reach some veterans in higher-risk subgroups, and others are just for the relatively few veterans at highest risk — those who have displayed suicidal behavior or are in crisis.
Suicide prevention is about more than just improving access to mental health care. That's why we're working with AFSP and other suicide prevention leaders to empower people in our communities nationwide — the people who interact with veterans every day — to take action and provide support. It's important to remember that this work doesn't just happen at the national level — local AFSP chapters work with VA suicide prevention coordinators every day to spread suicide prevention initiatives across communities. This local, grassroots work enables us to drive a lot of impact quickly.
Here are some of the ways you can help support veteran suicide prevention efforts:
Share this public service announcement, created by VA and Johnson & Johnson to mobilize all Americans to support the veterans in their lives.
Complete the S.A.V.E. online suicide prevention training, developed by VA in collaboration with PsychArmor Institute. S.A.V.E. offers recommendations for talking with veterans who may have suicidal thoughts. The training takes only 25 minutes to complete and is available for free to everyone, 24/7.
Use VA's Resource Locator to find VA counselors, treatment centers, suicide prevention coordinators, outpatient clinics, and other support resources for the veterans in your life.
Visit the #BeThere website for more ideas on how you can support a loved one, friend, or co-worker.
Take small actions to show veterans you care. Simply calling up an old friend, checking in on a neighbor, cooking someone dinner, or inviting a colleague on a walk could help someone feel less alone.
While ending veteran suicide will be an enormous challenge, I am continually inspired by the great work that's being done — not just at VA, but by partner organizations such as AFSP. By working together, using research-backed strategies, and rallying communities, we can and will make a difference.
Veterans and service members who are in crisis — and their families and friends — can call the Veterans and Military Crisis Line at 1-800-273-8255 and Press 1, chat online at VeteransCrisisLine.net/Chat, or send a text message to 838255.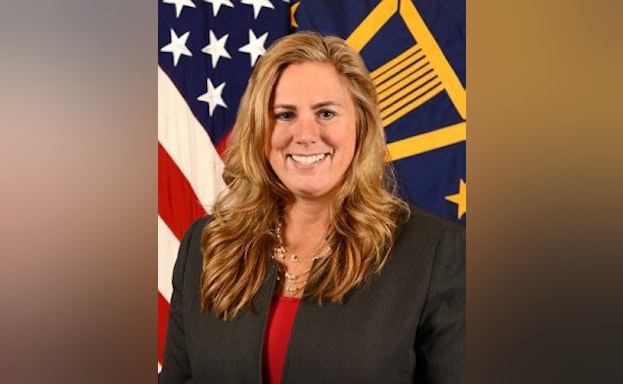 Dr. Keita Franklin is the executive director for suicide prevention at the U.S. Department of Veterans Affairs' Office of Mental Health and Suicide Prevention. Dr. Franklin serves as the principal advisor to VA leadership for all matters pertaining to suicide prevention