Providing Tools and Understanding for People Caring for Those At Risk for Suicide: AFSP's Finding Hope Program
3 min read
Tagged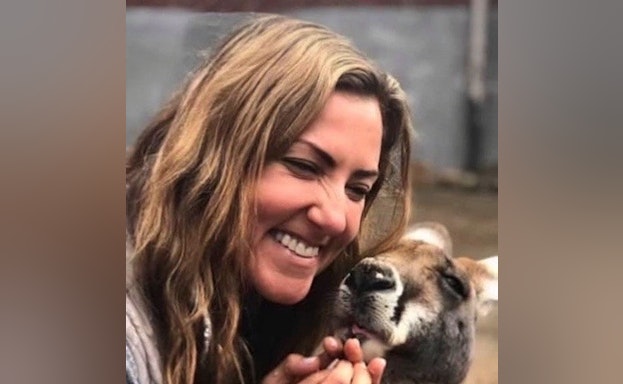 I am a suicide attempt survivor, and I have mental illness. I am also a board member of the American Foundation for Suicide Prevention's San Diego chapter, a wife and partner, a functioning human being, and an athlete and entertainer.
I am more than my attempt and my illness. I have found a way to manage my depression thanks to the support of my husband, my family, my friends, and, of course, resources like AFSP's important new education program, Finding Hope: Guidance for Supporting Those at Risk.
I bring to this program my own "lived experience," a term we use in suicide prevention to refer to those who have made a suicide attempt or who struggle with suicidal thoughts and mental illness. As someone who has been through an attempt and has survived suicidal ideation myself, I feel this offers me a valuable perspective in helping people concerned for someone they care about who may be at risk for suicide. The San Diego Chapter was chosen to present this program in its pilot phase, and I had the privilege of being the first to present the program to the general public.
This subject has been a passion of mine since I started volunteering with AFSP. I have learned that the person with suicidal ideation and depression isn't the only one experiencing pain. Those who care about them, trying to support them and keep them safe, are also generally under enormous stress, worried and unsure of what to do. While it was hard for me to see this in my darkest days, I now understand that loved ones are on this journey too. Their pain and hardship, though different, are mutual, and can be equally as deep.
If you are concerned for someone who struggles, or who has survived a suicide attempt, Finding Hope will help you understand their struggle, and it will help you support them. It will also help you learn to take care of yourself, since this journey can be challenging.
The program is divided into very approachable and easy to digest sections.
We first provide a general understanding of suicide, to help give you insight into what may be, or have been, happening for your loved one at the time of their crisis. As hard as it sounds, we want you to feel more comfortable in approaching the subject with the person you are supporting.
The presentation then explores the recovery process after a suicide attempt or mental health crisis, mainly focusing on specific ways you can lend support. Participants learn about treatment options, warning signs to watch out for, and helpful language to use in conversations encouraging the person struggling to connect and engage with support.
We address safety. We provide tools to help your loved one develop a safety plan with a mental health provider, which can be useful, both in the time of crisis and in preventing a crisis, as well as other resources. Your loved one is invited to take an active role in developing their plan so that they are more inclined to use it, and because it gives the person struggling a feeling of being empowered at a time when they might otherwise feel powerless and out of control.
Another focal point of the Finding Hope training is self-care. If we don't take care of ourselves, both physically and mentally, we will not be able to sustain the role of a being a supporter in the long term. When we find ourselves in times of crisis, our adrenaline often keeps us afloat for a while, but we need to learn how to sustain ourselves on an ongoing basis. The best thing we can do for a loved one is to make sure we stay balanced, grounded, and healthy ourselves.
As someone who cares for a person at risk, you are not expected to do this alone. Your main role is to do what you can to connect your loved one to a mental health professional in a way that makes it easy for them, and to help provide hope and support so they are willing to reach out for help. Your job in supporting the person struggling is to hold out a light for them when their world seems full of darkness, not to try and "fix" them.
When you join us for a presentation of Finding Hope: Guidance for Supporting Those at Risk, you can expect a day of connection and interaction with others who are facing similar journeys and emotions. Our goal is to leave you feeling more confident and educated, with new tools to help build a foundation of hope, guidance, support and love for your loved one AND yourself.
Learn more about AFSP's Finding Hope: Guidance for Supporting Those At-Risk.