Racing Toward Awareness
7 Aug 2018 — 3 min read
By Joey Gattina
Tagged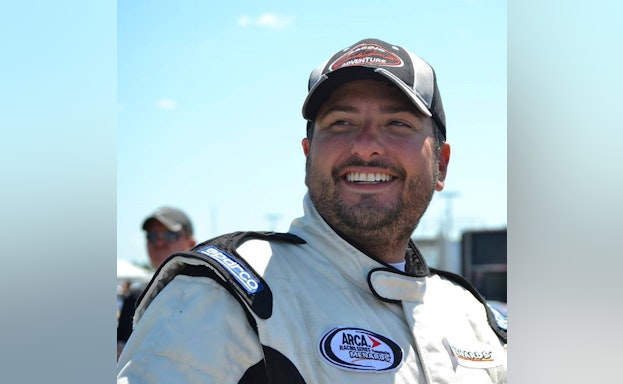 Aug. 7, 2018 - When I was 11 years old, my grandfather took his own life. My "PawPaw" was my best friend and the person who instilled in me a love for motorsports. I remember the first time he took me to a race. It was 1990. I was 13 years old, and I was there to see my heroes battle it out on the 2.66-mile superspeedway. The smell of burning rubber and fuel, the speed of the vehicles, and most of all, the thought that one day I could be the driver immediately captivated me. That day changed me forever – just as my grandfather's death four years later changed me forever.
My passion for racing and the dream of doing so on a professional level was the one thing that kept me focused day to day. Some of my hardest times to get through were just ahead, as I struggled with depression, trying to fit in when inside I felt so lost. The only time I felt like myself was when I was alone in my room, watching old races I recorded on TV.
My grandfather's death was my first real experience with losing a loved one. The fact that it was suicide created so many questions in my head. At times, I felt like it was my fault because I had stopped spending as much time with him as I had when I was younger. I now found myself thinking back to Christmas scavenger hunts and our weekends on the lake that we would never have again. I couldn't understand what had taken my best friend away from me. My direction in life disappeared as our plans to race together once I graduated high school was now gone.
It wasn't until my twenty-first birthday, at the Birmingham International Speedway, that I got my first opportunity to race. My first race car was an $800 Buick Regal (Hobby Car) that I purchased from Jefferson County Auto parts with my birthday money and what I had left from my tax returns. I had to pull the battery from my truck to put in my race car because I couldn't afford to buy a new one. I used duct tape to outline my car number and a piece of steel down the driver's door as my roll cage. My friends and I grabbed any decal we could find lying around at the track to slap on my car, just to help it look like an actual race car.
It didn't take me long to realize there was a business side to motorsports. I was fortunate to meet a man named Lee Russell, who trusted me enough to drive his race cars. With Lee's guidance, I now had the opportunity to prove my abilities and start winning races. After winning multiple races and contending for a championship, my next move would be working for the Dale Jarrett Racing Adventure at the Talladega Speedway. This valuable seat time would pay off big-time when I received my shot in the ARCA series with Peterson Motorsports. I would make my first ARAC start at the Mobile International Raceway in Alabama finishing 21st before my big test at the Talladega Superspeedway. This was one of the greatest days of my life; I drove my final lap crying. I made my first NASCAR Camping World Truck Series start at the Gateway Motor Speedway in 2015. It was what I always dreamed it would be.
Still, throughout all of this, I grappled with my own depression as the memory of my grandfather continued flashing before my eyes. I know he would be proud of my heart and determination, but my accomplishments just didn't feel the same without him.
I decided I could create some meaning for myself by telling my story, in the hopes that it would make a difference in someone else's life. I got involved with the American Foundation for Suicide Prevention's Alabama chapter, attended board meetings, and participated in AFSP's Out of the Darkness Walks. In 2016, I created Racing4Awareness, to bring attention to the cause of suicide prevention to the motorsports community.
Through all the ups and downs in my life, I'm extremely proud of myself for never having given up. It is my hope that together with the American Foundation for Suicide Prevention, we can race forward in our efforts save lives and #StopSuicide.