Regaining My Dedication to Suicide Prevention Advocacy After a Second Loss
3 Jul 2018 — 3 min read
Tagged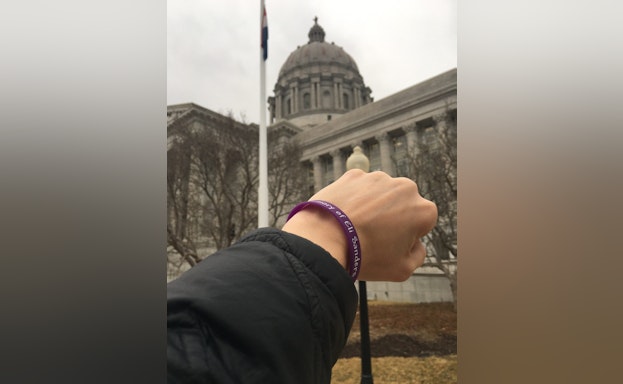 Jul. 3, 2018 - It felt like déjà vu when I learned my friend's young son, Eli, had died by suicide. It brought me right back to November 13, 2003, at 2:30 in the morning, when I received a call from another sobbing mother who had lost her firstborn to suicide: my mother, informing me my oldest brother, Richard, had taken his life. I sobbed the next 24 hours of my life away, and went through many ups and downs the next several years as I recovered. I could no longer tell new acquaintances I had three older brothers. I had to take family pictures at my wedding without him standing next to me.
Even with each angelversary of my brother's death, my life went on. Richard, a music lover, had made a CD of songs to be played at his funeral. Occasionally I would catch one of those songs on the radio and have myself a good cry. It saddened me and comforted me. I knew he was right there listening with me.
In 2013 I was strong enough to attend one of AFSP's Out of The Darkness Walks, which brought me some peace. I got involved, and eventually became a board member of AFSP's Greater Mid Missouri chapter. I established the first Community Walk in Columbia, Missouri in 2015. Since then, it has grown and flourished in my community.
My chapter chair also led me to another hidden passion: suicide prevention advocacy. Speaking out and fighting for smart legislation and political policies regarding mental health and suicide prevention at the federal and state level is one of the most complicated but rewarding tasks I have done in my life. It began with learning some terminology and the process of how a bill becomes law. Becoming a field advocate for AFSP showed me that just one person – myself – could submit testimony that would help legislators create real change. The very first time I went to the capitol in Jefferson City, my heart was racing and my nerves were beyond rattled. I testified and felt an immediate sense of hope. I was hooked on advocacy.
But then I got that phone call about Eli.
I remembered the icy day in January 2003 when I went to the hospital to see my friends' newborn son. Even his name, Eli, was angelic. He was perfect.
Eli spent many of his younger years hanging out at our house. Though everyone's lives got busier, we still saw him grow into a young man. My two sons were only a few years younger than him. They would play football or video games together when he and his dad would visit.
I never saw Eli without a smile.
How could another person I loved do this? How could I still advocate for AFSP when I couldn't save him?
My heart was shattered. I felt helpless.
I took some months off.
But I have learned that I must go on. I must be Eli's voice now, too. I cannot let another friend go through this.
I will fight, I will cry, and I will tell both my brother's story and Eli's story.
Advocacy is a powerful thing. I must push on and keep both of their memories close to my heart.
To learn more about becoming a suicide prevention advocate, click here.