Research Video Spotlight: Responsible Reporting
1 Oct 2019 — 1 min read
By AFSP
Tagged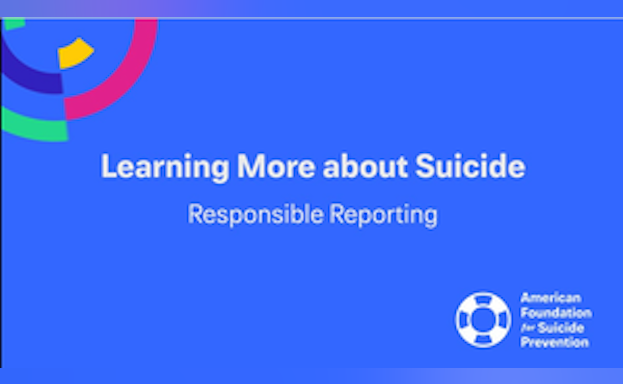 Oct. 1, 2019 - Dr. Mark Sinyor, of the University of Toronto, discusses the role of media reporting on suicide, including the need for responsible reporting from both traditional and new media outlets following a death by suicide, in order to prevent a contagion effect.
To see more, visit our Research Video page, which features short, easy-to-understand clips from some of the world's leading suicide prevention researchers, filmed during the 2017 International Summit on Suicide Research, co-sponsored by AFSP and the International Academy of Suicide Research.
Journalists can click here for statistics and resources for reporting on suicide.