Scoring a Home Run with Youth Baseball and Suicide Prevention
24 Dec 2019 — 3 min read
By Alan Mednick
Tagged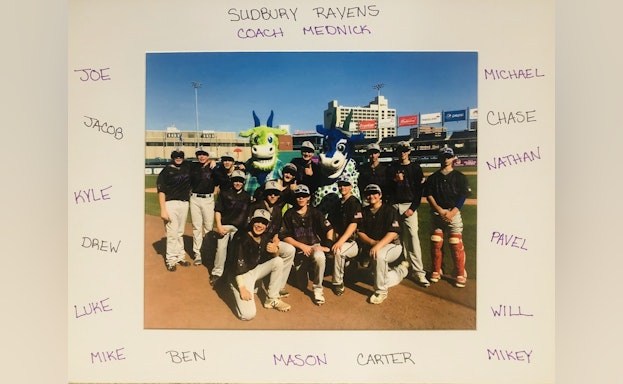 Dec. 24, 2019 - On October 13th of 2012, I received a call that my nineteen-year-old daughter Raven had taken her life. For the next year I shut down and became isolated. I had three businesses I was running at the time, and every morning, I would get up, get in my car, and cry my eyes out on the way to work. I'd go into my office, not wanting to be seen by anybody. I wore sunglasses all day long so no one could see my eyes. For a few years, I wouldn't even talk about Raven at home; my family was nervous to mention Raven's name in the house.
My son Michael was 10 years old at the time. When you're a parent, you always worry about your kids. You worry when they start driving, for instance. But you never think about suicide at all.
A couple of years later, my niece, Ayla, took her life. Around this same time, Michael started to experience anxiety and depression.
Part of my problem was that I didn't know much about mental health. I didn't understand how someone could take their own life. So it was really hard for me to relate to what my son was going through. Luckily, I found the American Foundation for Suicide Prevention, and joined several committees in the Massachusetts chapter.
One thing that Michael loved was baseball; it was something that made him feel really good and gave him a sense of purpose. So I teamed up with a good friend of mine, and together we started a baseball program in our town. We named it the Sudbury Ravens, after my daughter. I wanted to combine the idea of suicide prevention with youth baseball, and use the team as an opportunity to help kids understand about mental health, while building their confidence and teaching life lessons.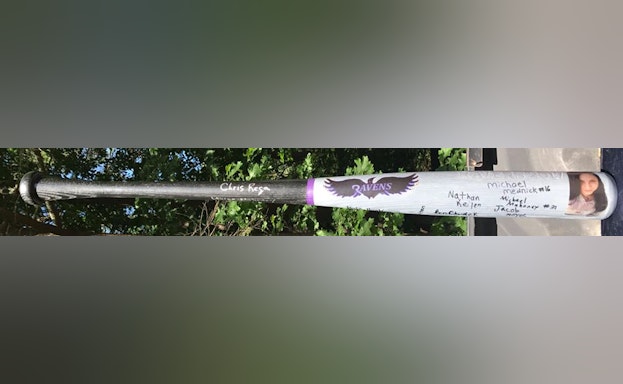 We wanted the kids to understand that teamwork was essential. As in life, we all make mistakes. It's how we learn and improve that's important. If you make an error on the field, or swing and miss, or strike out, it's what you do afterwards that makes the difference. We encouraged the kids to take a second to think about what happened and why the error was made, and then move on. Hard work and practice was more important than natural ability. If they all worked together, practiced hard and helped each other, they could beat even the most talented team of players. (And they did!) It was our hope that instilling these types of lessons would help to create an atmosphere, and attitudes, that would lead to positive relationships, and a sense of trust in each other. If anyone was struggling, they would know it was healthy and smart to reach out and ask for help.
My son continued to struggle with depression and suicidal thoughts. He was admitted to an inpatient facility. Shortly after being released, we decided to move to Florida to be by family to help support him. I continued my involvement with AFSP, and joined the board for the Southeast Florida chapter.
I discovered that involving myself in the cause of suicide prevention was also good therapy for me. Through my work with AFSP, I have become ASIST (Applied Suicide Intervention Skills Training) certified, and a safeTALK trainer. This past year, I also started hosting a radio show on iHeart Radio about mental health. Trying to help people really motivates me, and makes me feel good.
It also helps me with Michael, who I am happy to report has been doing great, managing his mental health as responsibly as he would his physical health.
Every once in a while, he even comes to one of AFSP's Out of the Darkness Community Walks, and helps out. It makes him feel good, too.