Suicide Prevention Advocates to Visit Annapolis to Bring Awareness to Mental Health
5 Feb 2018 — 3 min read
By AFSP
Tagged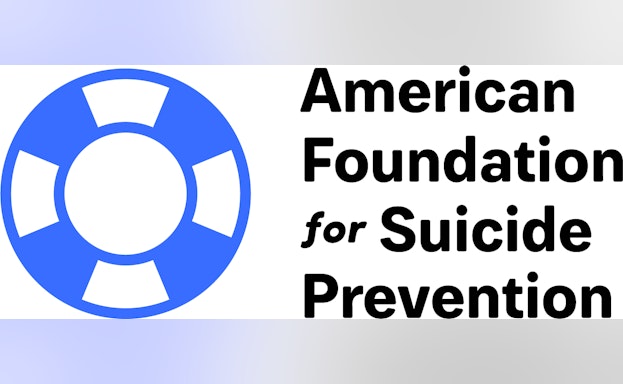 Contact: Sue Maskaleris (301)751-8781
smaskaleris@gmail.com
ANNAPOLIS, MD (February 5, 2018) – Suicide is the tenth leading cause of death in the United States, and it is the 11th leading cause of death in Maryland. On Thursday, February 8, 2018, advocates from the American Foundation for Suicide Prevention, the largest suicide prevention organization in the United States, will arrive at the state capitol to meet with lawmakers to encourage them to support legislation that makes suicide prevention and mental health a top priority for the year. In Maryland, this means passing SB 211 to increase access to behavioral health care for Marylanders in underserved areas, and SB 66 increasing data collection on Veteran suicides.
The AFSP Maryland State Capitol Day is a special day for all who have a connection with or a personal connection to suicide. Volunteers will meet with their state legislators and share their stories about why they participate in this advocacy effort; giving a human face to this important health problem. Attendees hope that by sharing their stories, it will help the legislators understand the need for suicide prevention and mental health legislation.
"Our advocates are all volunteers. They are suicide loss survivors or persons who struggle with their mental health. Telling our stories of loss and struggle is hard. The grief for many of us is new and fresh. However, we are compelled to tell our stories because it is important that our elected officials hear firsthand about the devastating personal, financial, and emotional toll suicide plays in our families and communities. We know that suicide is preventable and it is our goal to reinforce that message as we meet with our legislators and their staff on Feb 8th," said Sue Maskaleris, organizer of the Maryland State Capitol Day.
57.2% of Maryland adults with mental illness do not receive treatment. Of the percentage that do seek treatment, 21.5% face barriers in getting the help they need. Passage of SB 211 would allow those individuals living in federally designated health professional shortage areas access to mental health care through telehealth. Telehealth services are an effective and a cost-efficient means to deliver care in areas where provider care is limited or insufficient.
Suicide in Maryland
Suicide is the 3rd leading cause of death for people ages 10-34 in Maryland and the 4th leading cause of death for people aged 45-54. In 2014 a total of 89 Maryland Veterans died by suicide, accounting for 15% of the total suicides in the state. To design effective suicide prevention strategies, we must first have complete, accurate and timely information about death by suicide. SB 66 allows for a cost-effective way to boost data collection efforts on Maryland's Veterans with minimal changes for those already responsible for data collection and reporting.
This is the second State Capitol Day in Maryland. AFSP Maryland advocates are part of a larger national movement of AFSP volunteer advocates who will be visiting nearly 40 state capitols across the United States in 2018 to bring best practices in suicide prevention to state legislators and their staff.
To learn more about AFSP's advocacy efforts: https://afsp.org/our-work/advocacy/.
The American Foundation for Suicide Prevention is dedicated to saving lives and bringing hope to those affected by suicide. AFSP creates a culture that's smart about mental health through education and community programs, develops suicide prevention through research and advocacy, and provides support for those affected by suicide. Led by CEO Robert Gebbia and headquartered in New York, and with a public policy office in Washington, D.C., AFSP has local chapters in all 50 states with programs and events nationwide. Learn more about AFSP in its latest Annual Report, and join the conversation on suicide prevention by following AFSP on Facebook, Twitter, Instagram, and YouTube.
# # #