Suicide Prevention Advocates to Visit Boise
20 Feb 2018 — 2 min read
By AFSP
Tagged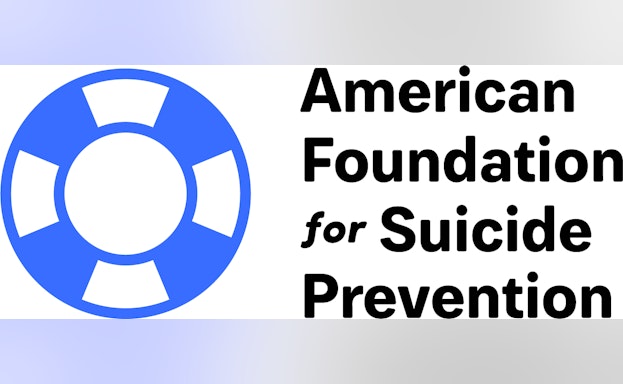 BOISE, Idaho (February 20, 2018) – Suicide is the tenth leading cause of death in the United States, and it remains the eighth leading cause of death in Idaho. On Wednesday, February 21, advocates from the American Foundation for Suicide Prevention, the largest suicide prevention organization in the United States, will arrive at the state capitol to meet with lawmakers to encourage them to introduce and support The Jason Flatt Act.
"Helping to educate our state legislators about mental health and suicide is one of AFSP Idaho's main goals. We have many advocates come to tell their personal stories and connection to suicide and mental health. The State Capitol Day allows our advocates the opportunity to meet with their legislators and let them know what we need to further suicide prevention in Idaho," said Rubie Gallegos, AFSP Idaho Chapter Chair.
Passage of The Jason Flatt Act would give educators regular training in youth suicide awareness and prevention and ensure they have the necessary skills and confidence to intervene with youth at risk for suicide. School personnel interact with children and teens daily and are therefore in a prime position to recognize the signs of suicide risk and make the appropriate referrals for help. Suicide is the fourth leading cause of death for individuals ages 10-14 in the state of Idaho, and second for those age 15-24.
This is the third State Capitol Day in Idaho. AFSP Idaho Chapter advocates are part of a larger national movement of AFSP volunteer advocates who will be visiting nearly 40 state capitols across the United States in 2018 to bring best practices in suicide prevention to state legislators and their staff. To learn more about AFSP's advocacy efforts, visit here: https://afsp.org/our-work/advocacy/.
Suicide in Idaho
On average in Idaho one person dies by suicide every 25 hours, and a person is twelve times more likely to die by suicide in the state than by homicide. In 2016 Idaho lost 351 people to suicide.
The American Foundation for Suicide Prevention is dedicated to saving lives and bringing hope to those affected by suicide. AFSP creates a culture that's smart about mental health through education and community programs, develops suicide prevention through research and advocacy, and provides support for those affected by suicide. Led by CEO Robert Gebbia and headquartered in New York, and with a public policy office in Washington, D.C., AFSP has local chapters in all 50 states with programs and events nationwide. Learn more about AFSP in its latest Annual Report, and join the conversation on suicide prevention by following AFSP on Facebook, Twitter, Instagram, and YouTube.
Contact: Rubie Gallegos (208) 350-8856; rubie.home@gmail.com
# # #